Although not involved in the case that Messi did not renew his contract with Paris Saint Germain, Neymar was "pulled" by fans into the scandal by gathering in front of his house and "cursing" badly.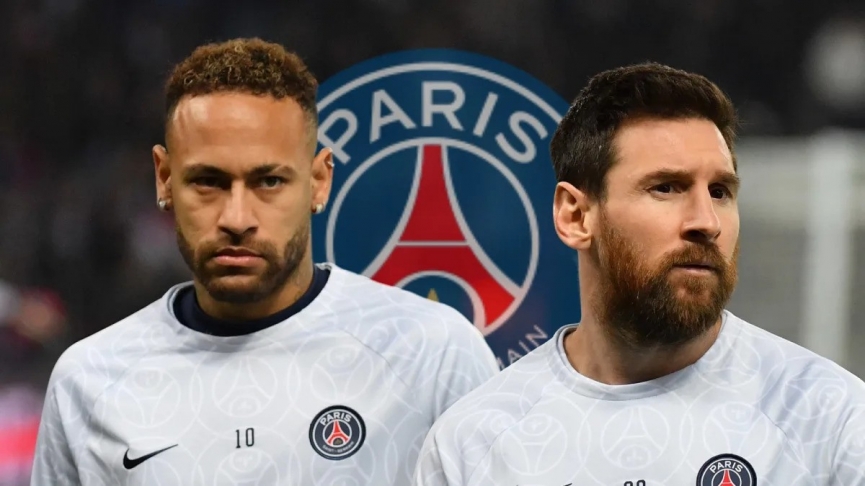 The Brazilian forward seems to have immediately retaliated against the Paris fans' extremist behavior by hitting "likes", liking an Instagram post that reads: "The difference between trying to be great and trying to be great and being great." mighty! PSG have been lacking and are lacking, their fans have been lacking and are lacking!"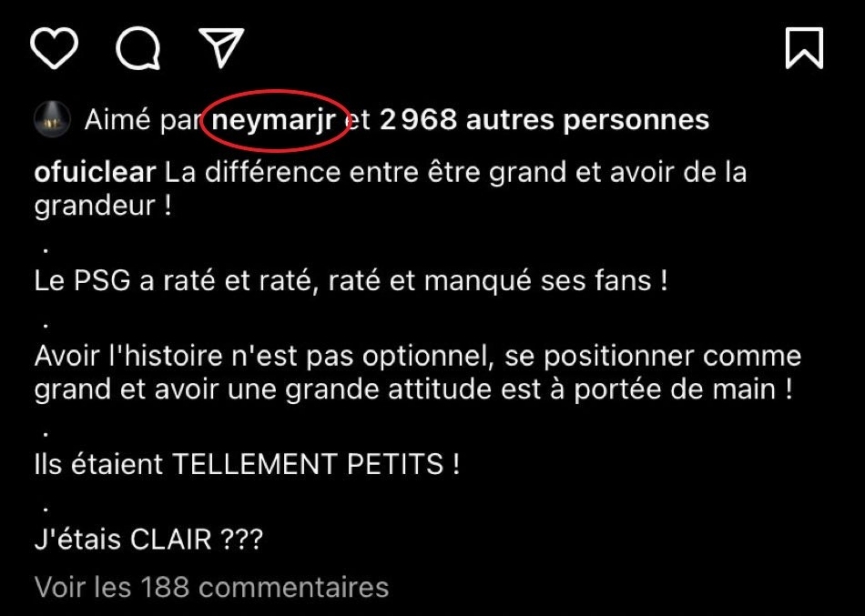 The source of the blame started from the fact that Lionel Messi, Neymar's close friend, was "banned" internally for 2 weeks for his undisciplined actions. The Argentinian star took his family for a short holiday, which was planned by himself but not allowed by PSG, in Saudi Arabia, thus missing Monday's training session at the club. Th is action of Messi also stems from the fact that he was booed by fans after the 1-3 defeat at home to PSG in the match last weekend.
However, Neymar, even though he was not involved in Messi's scandal, was also dragged into the game by the fanatical fans of the French capital team . They gathered in front of Neymar's house and protested and attacked with derogatory words: "Neymar, get out!", "Follow your best friend". Some people also accompanied the gesture of the middle finger: "Fluids, money-stealing and parasites of the club".
In addition to clicking "like" on the above post, Neymar also continued to respond to the harassment with a message on his personal Instagram page.
"Don't let others take you into their storm, bring them into your peace," Neymar told his more than 208 million followers on Instagram.
With Messi adamant not to renew and will leave PSG this summer, Neymar is said to also not be attached to the French team. Currently, the Brazilian striker has not been able to return from injury in February.