Seductive deep-cut evening dresses are always cleverly used by Messi's wife even in everyday clothes, making her always stand out even when she doesn't appear with her famous husband.
Messi is the best football player today with 4 times won the Golden Ball title. In addition to his impressive achievements in football, he also made all fans of the faithfulness in his relationship with Antonella. With her hot beauty and talent, Messi's wife is considered by experts to be one of the first ladies in the football world.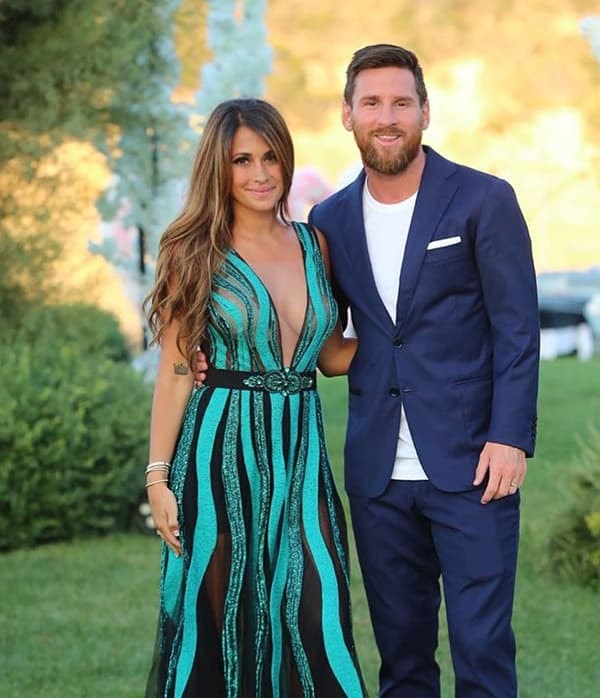 Messi's wife was born into a rich family and is passionate about fashion
Antonella Roccuzzo is a famous middle-class girl in the city of Rosario. She is the second child born into a well-to-do family when her grandmother is the founder and now her father is the owner of a large supermarket chain Unico.
Antonella and Messi are childhood friends, knowing each other when they were five years old. Roccuzzo is the cousin of midfielder Lucas Scaglia – Messi's best friend. They dated in 2007, had two children before getting married in 2017. Antonella gave birth to a third son in 2018.
Antonella Roccuzzo, 33 years old, passionate about fashion, often appears at international fashion weeks. Her wardrobe is mostly branded items of big fashion houses.
When attending the event with her husband and children, Antonella Roccuzzo often chooses an evening dress with a split chest. She wore Stella McCartney's sequin dress to FIFA's The Best awards ceremony in 2019. At that time, Messi won the title of "Best Player".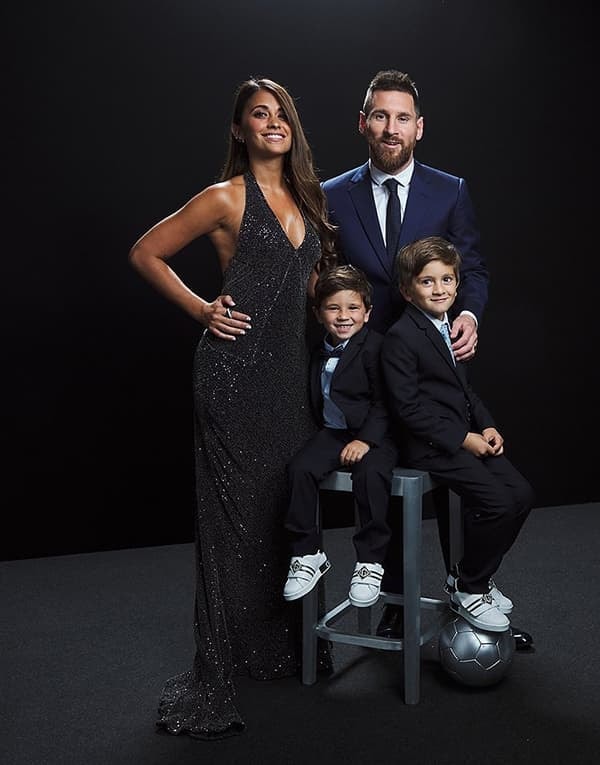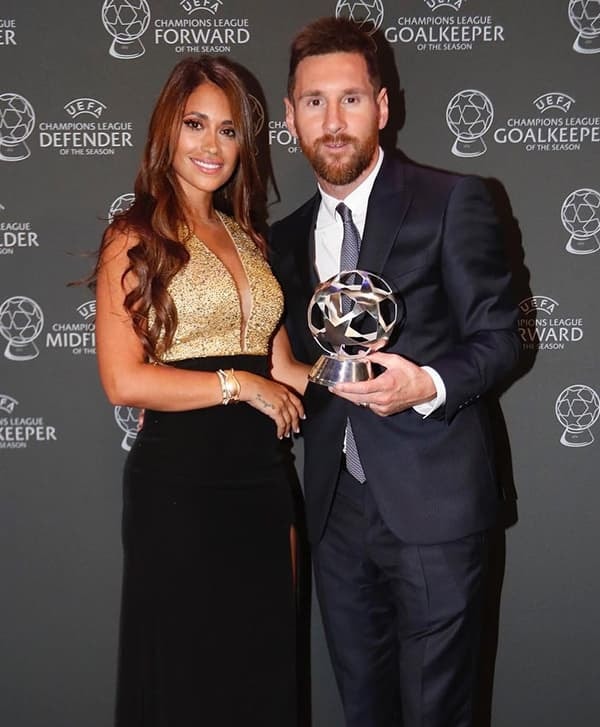 Antonella loves iridescent, light-catching dresses, she wears a Kelvis Casillas dress shoulder to shoulder with her husband when receiving the trophy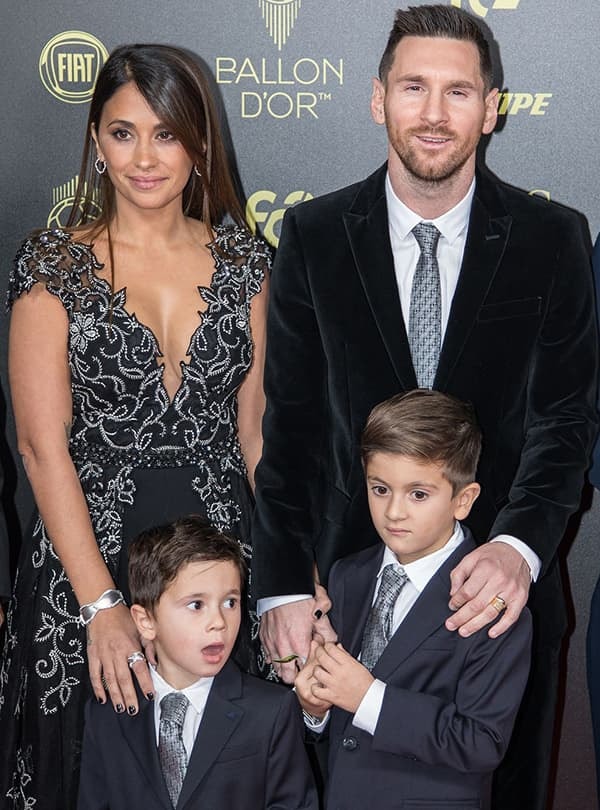 With her husband and son, she attended the FIFA event in 2019 and proved her class with an Inmaculada Garcia dress – a Spanish fashion house – with diamond-studded jewelry.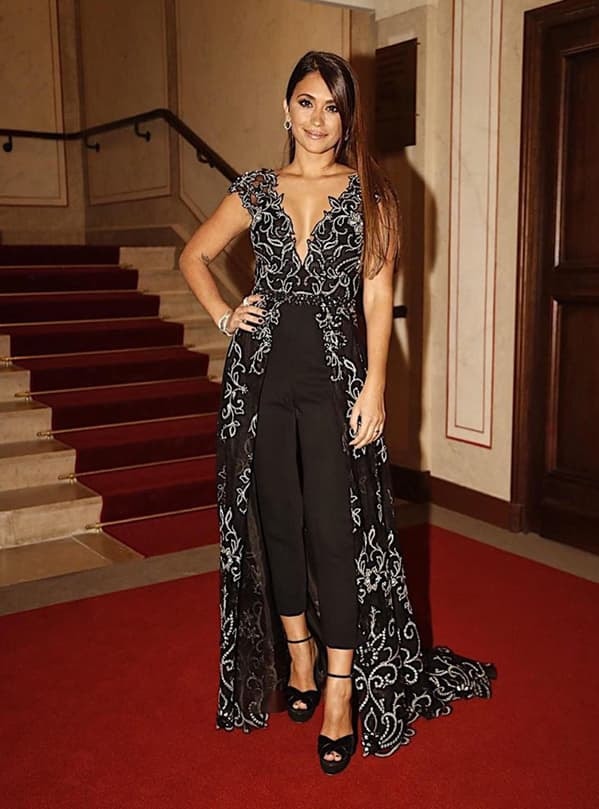 Antonella wore a combination design of a deep slit dress and stylish casual pants, combined with a pair of sandals priced at 675 Euro (18.4 million VND) of Italian fashion house Casadei.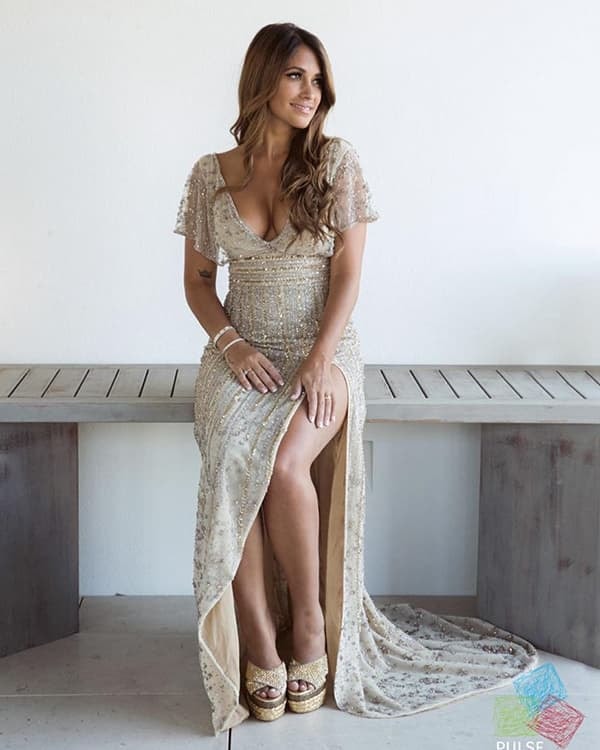 Georges Hobeika's high-end sequin design is combined with stylish shoes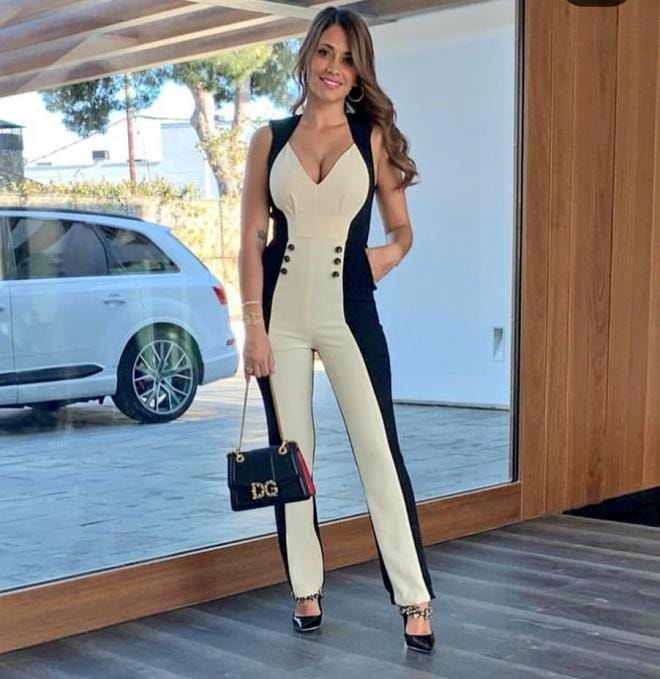 Antonella Roccuzzo wore an Elisabetta Franchi jumpsuit and a Dolce & Gabbana bag. The moment the couple's son hid behind his mother was commented by many viewers as cute.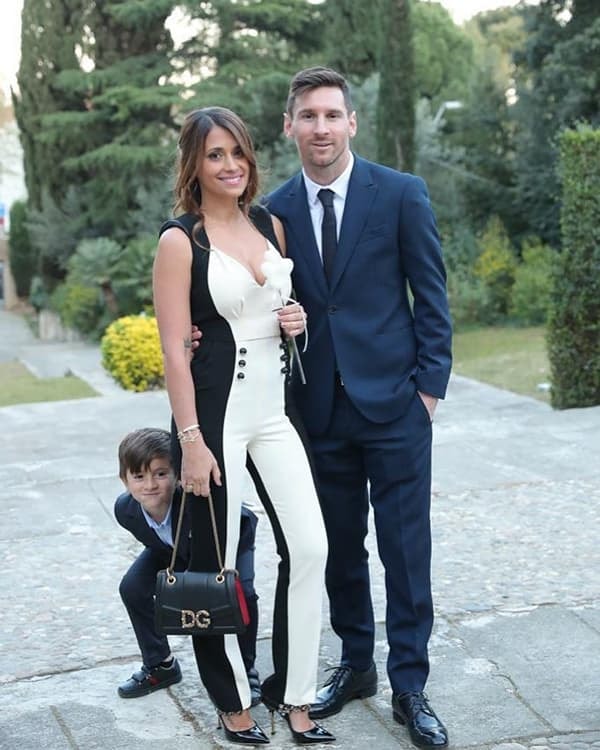 At a fashion event in Spain, she wore a branded "tree" including a Gucci denim shirt, an Elisabetta Franchi dress, a Louis Vuitton bag and Dolce & Gabbana sandals.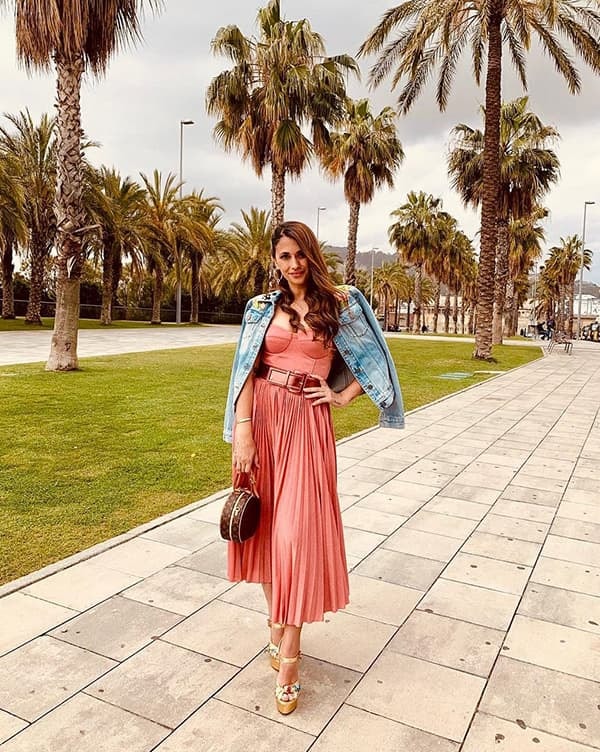 In everyday life, Antonella Roccuzzo aims to be active and healthy. On Instagram, she was praised by many viewers for her style when mixing Zara hats, Kenzo shirts, and Balenciaga's color matching bags.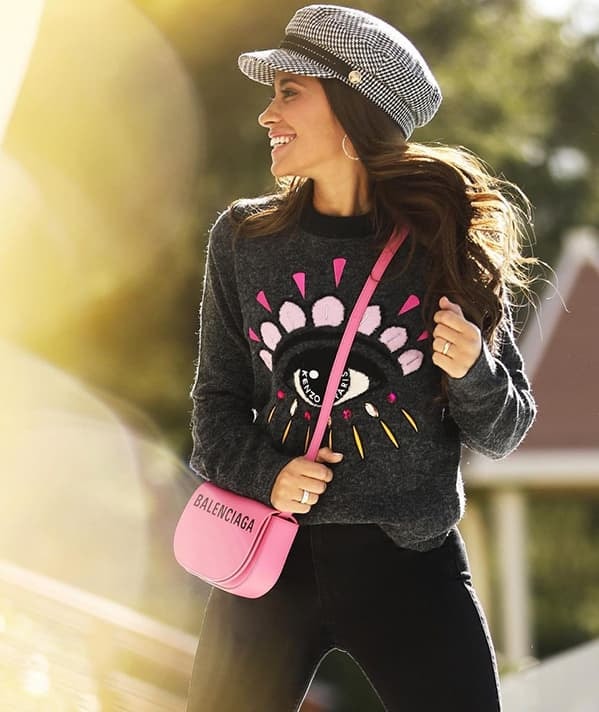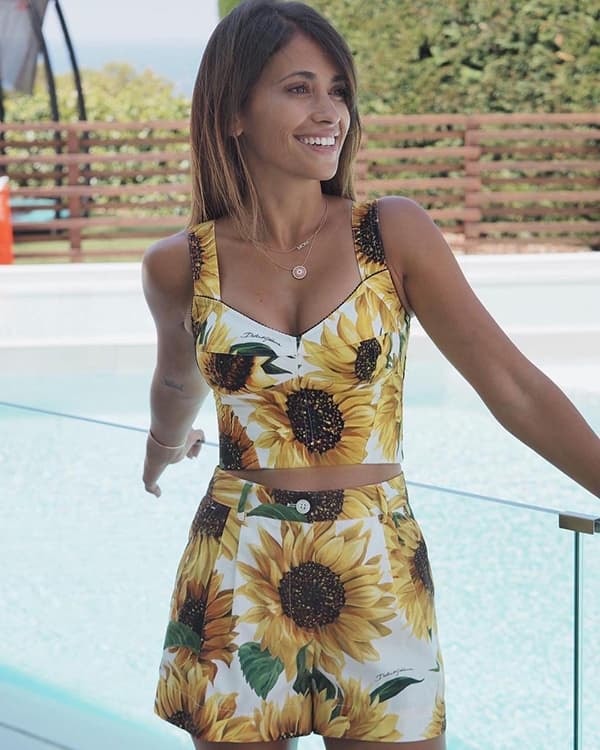 Antonella in Dolce & Gabbana's sunflower design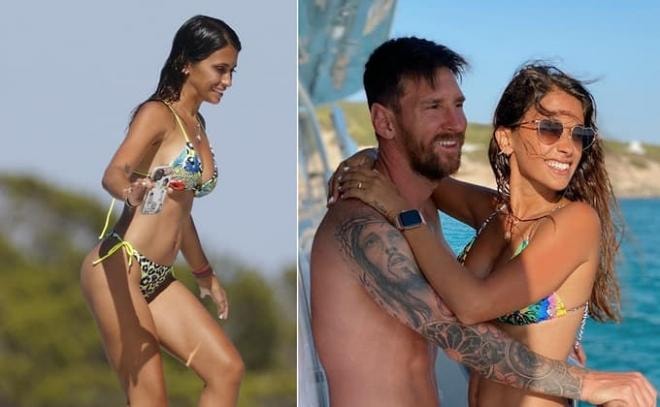 She loves the colorful bikini of the fashion house Guadalupe Cid, the outfit she wears when on vacation with her husband costs 48 Euro (1.3 million VND).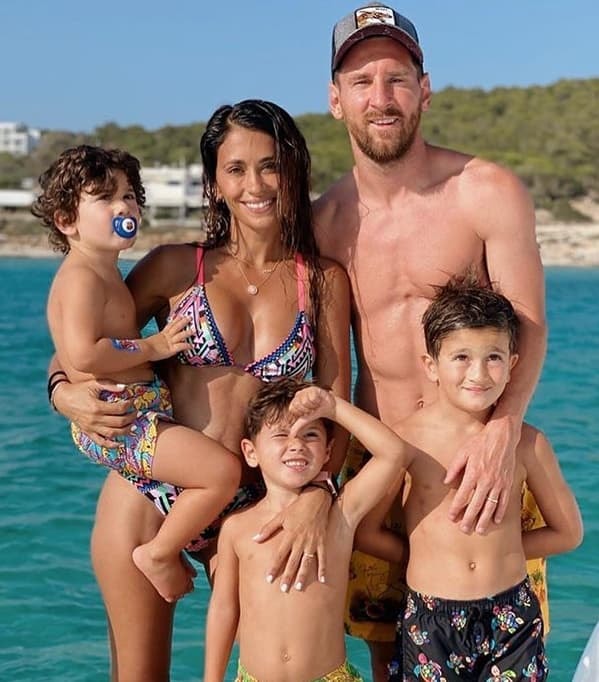 Antonella in another design by Guadalupe Cid, it is clear that she loves textured outfits that accentuate her youthful look