According to the researcher, witnessing polar bears cannibalizing cannibals is truly a horrifying sight.


A Russian scientist says that polar bears are being forced to eat their own cannibals, as climate change and human exploitation make their food sources increasingly scarce.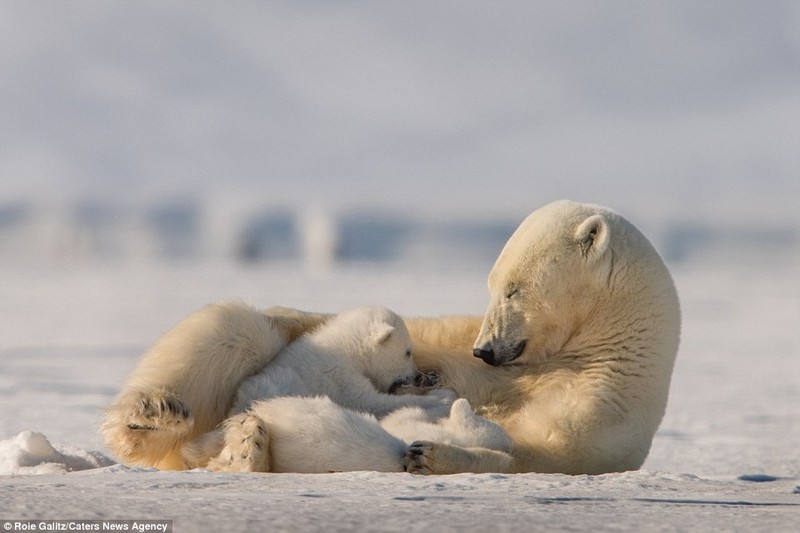 Declining Arctic ice, coupled with the expansion of mining industry, has forced polar bears away from their familiar hunting grounds.
According to this researcher, witnessing polar bears cannibalizing is truly a horrifying sight. However, they have no other choice. 
"Instances of cannibalism in polar bears have been around for a long time. But we can rarely see. Now, this sight can be seen quite often," said scientist Ilya Mordvintsev at the Russian Academy of Sciences in Moscow. 
Male bears can attack females and their cubs, as this is an easy target. Even female bears can eat their cubs.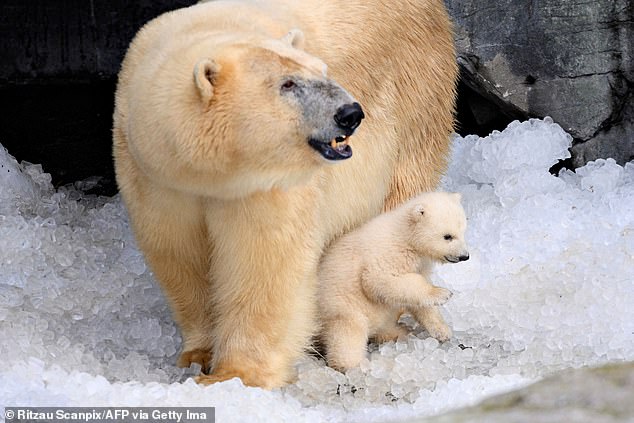 Polar bears often use icebergs to hunt seals. However, the amount of ice here has decreased by 40% in the past 25 years, forcing the polar bears to come ashore, where they can no longer hunt as before. 
Scientist Mordvintsev believes that human activity is also the main cause: "The area of ​​​​Ob Bay to the Barents Sea, where polar bears regularly forage for food, is now a major route for LNG carriers ( liquefied natural gas)".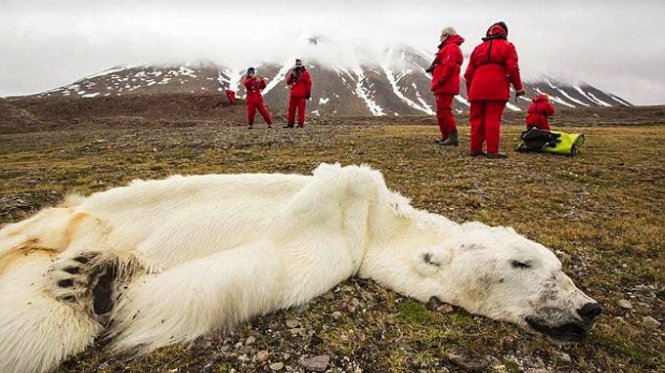 Another study published last week found that polar bears have begun to hoard food by burying them in the snow, so that it can be used until food can't be found. This is common behavior in other species, such as brown bears, but is rarely seen in polar bears.