Ronaldinho is one of the outstanding players of world football, but he is also very talented and has many defects. Unfortunately, his career went downhill at a very young age.
Ronaldinho was recently investigated by authorities in Paraguay for using a fake passport. No Paraguayan nationality, but the former Brazilian player used a passport with this nationality to stay at the hotel when participating in a charity event and promoting an image for a company. 
Ronaldinho's latest scandal does not shock his fans too much. Because for many years now, Ronaldinho's background has also been stained with many stains, especially the scandal of disorderly play. That must make world  fans regret for a talent that is ranked among the outstanding of world football.
Ronaldinho's talent on the pitch with his magic feet island always makes football fans fascinated. So although the land of Brazil has always produced a lot of outstanding football talents, but all must admit that Ronaldinho is an excellent No. like Zico, Rivaldo, Kaka or Neymar. 
biggest awards such as World Cup, Champions League … or prestigious awards such as European Golden Ball, FIFa's Best Player of the Year. … however Ronaldinho's career declined in a way few expected. 
In the summer of 2001, at the age of 21 Ronaldinho decided to move to Europe to play for PSG, two sublime seasons with the Parisian team made big teams want to recruit him. In the summer of 2003, Ronaldinho refused the "blockbuster" invitation of Man Utd to join Barcelona.
It was a wise decision, because at the Catalan team, Ronaldinho raised his talent to a new level. In just three years, Ronaldinho won every major trophy with Barcelona, ​​he also collected all the most prestigious individual awards for players.
Ronaldinho achieved all success before the age of 26, but when his career began to mature, Ronaldinho's career went downhill. Since the summer of 2006, fans have no longer seen a "Roo" sublime as in previous seasons. 
In the summer of 2006, Ronaldinho's Brazil team traveled to Germany with the goal of defending the World Cup gold trophy. All hopes are placed on "conductor" Ronaldinho, who has just won La Liga and the Champions League with Barcelona. Unfortunately, Ronaldinho played poorly, Brazil lost to France in the quarterfinals and had to stop.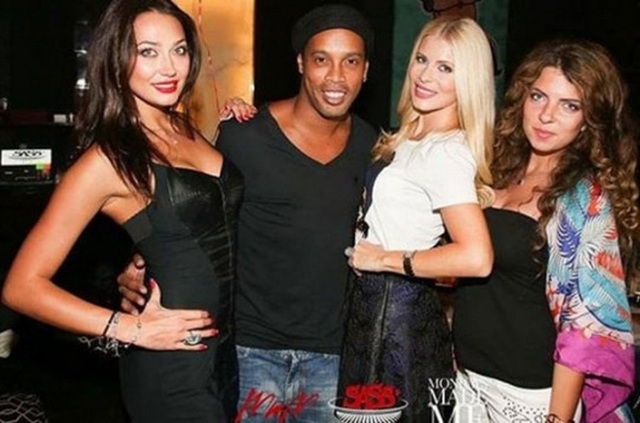 The disappointment of being eliminated by the Brazilian team was great, the samba fans heavily criticized the team and Ronaldinho personally, they even destroyed his statue in his hometown because they thought he lacked the motivation to compete. . Ronaldinho did not care, he did not return to Brazil and responded to the fans with an all-night party in Barcelona. 
Ronaldinho's games have no end, causing him to gradually lose himself on the pitch. Coach Frank Rijkaard could not tell Ronaldinho to return to the bright side, he had to let this player sit out quite a lot in the 2007/08 season. In the summer of 2008, Rijkaard lost his job and Ronaldinho was pushed by Barcelona to AC Milan. 
Later, some sources said that the reason why Ronaldinho was sold by Barcelona when he was 28 years old, because the Barcelona leadership, the Brazilian player spoiled Lionel Messi, a young talent that was on the rise at that time.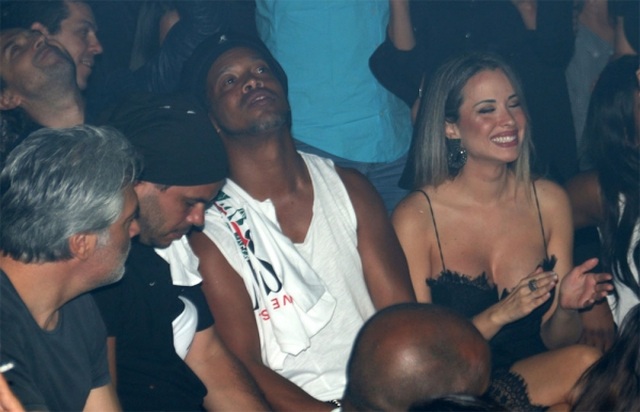 Leaving Barcelona, ​​Ronaldinho never found himself again, there are still magical and fanciful foot swings, but the frequency of appearances is less and less. Wherever he is, Ronaldinho only has a short time to settle down before he gets bored and leaves again. In Milan, two seasons were okay, in the third season he disappeared and quickly parted from AC Milan.
From there Ronaldinho began a wobbly journey. Returning to Brazil with Flamengo for a season, Ronaldinho switched to Atletico Mineiro again. After two seasons, Ronaldinho moved to Mexico to play for Queretaro for a season before returning to Fluminense to play a few games in 2015 before falling into unemployment.
During his peak, Ronaldinho made a lot of money including bonuses from clubs to lucrative advertising contracts with many brands using his image, which made his fortune once reached 78 million. U.S. dollar. 
However, all-night parties with stimulants and long legs also made Ronaldinho's fortune evaporate quickly. Now at 39, Ronaldinho is struggling to earn money to serve the games that show no signs of stopping. 
Last year, Ronaldinho was fined up to $ 8.5 million by authorities in Brazil for violating the construction of works on the coast. He could not pay the fine, so his passport was revoked and he was banned from leaving the country. For this reason, Ronaldinho used a fake passport to go to Paraguay, which is a wrong move, which could lead to jail time.