Not too long ago, one could reasonably expect that when a new "Fast and Furious" film rolled off the assembly line, there'd be some fresh upgrades: a submarine chasing a Dodge Charger on ice, for example, or a Pontiac Fiero rocketing into space.
"Fast X," however, is mostly the same old vehicle with familiar features and accouterments, with one key (and extremely welcome) exception: Jason Momoa gleefully drenches this ride in neon and finger-paints flames on the side.
Directed by Louis Leterrier, the 10th installment (★★½ out of four; rated PG-13; in theaters now) is another globetrotting affair putting ex-street racer Dominic Toretto (Vin Diesel) and his merry gang of world-saving hackers, gearheads and antiheroes through explosive situations, all-out brawls and, yes, some nitrous-fueled vroom-vrooming. While the "Furious" franchise is beginning to feel bloated with characters and subplots, "X" at least delivers a proper cliffhanger for its "Empire Strikes Back"-esque, heroes-in-deep-trouble chapter.
Ranked:Every 'Fast and Furious' film, from worst to best
After nine movies of grand theft auto, vehicular warfare and spy missions working for a shadowy government group called The Agency, Dom is fairly at peace in LA: He gives driving lessons to his 10-year-son Little Brian (Leo Abelo Perry) – named after the late Paul Walker's character – and welcomes his grandma (Rita Moreno) for a heartfelt barbecue with his "family."
Cautiously in domestic bliss, Dom hands the reins of a new mission in Rome to his old friend Roman (Tyrese Gibson) but it's actually a trap set by Dante Reyes (Momoa), the sociopathic and sadistic son of a powerful Brazilian drug lord the crew took out permanently a decade ago (see: "Fast Five"). This vengeful dude doesn't just want Dom to die, he wants the big guy and everybody associated with him to suffer. Many nefarious machinations ensue, including blaming our heroes for a massive terrorist attack, Dom being placed atop the global most-wanted list (again) and the bad guys going after his son.
'The Fast and the Furious':Vin Diesel recalls fixing Paul Walker's 'goofy lines'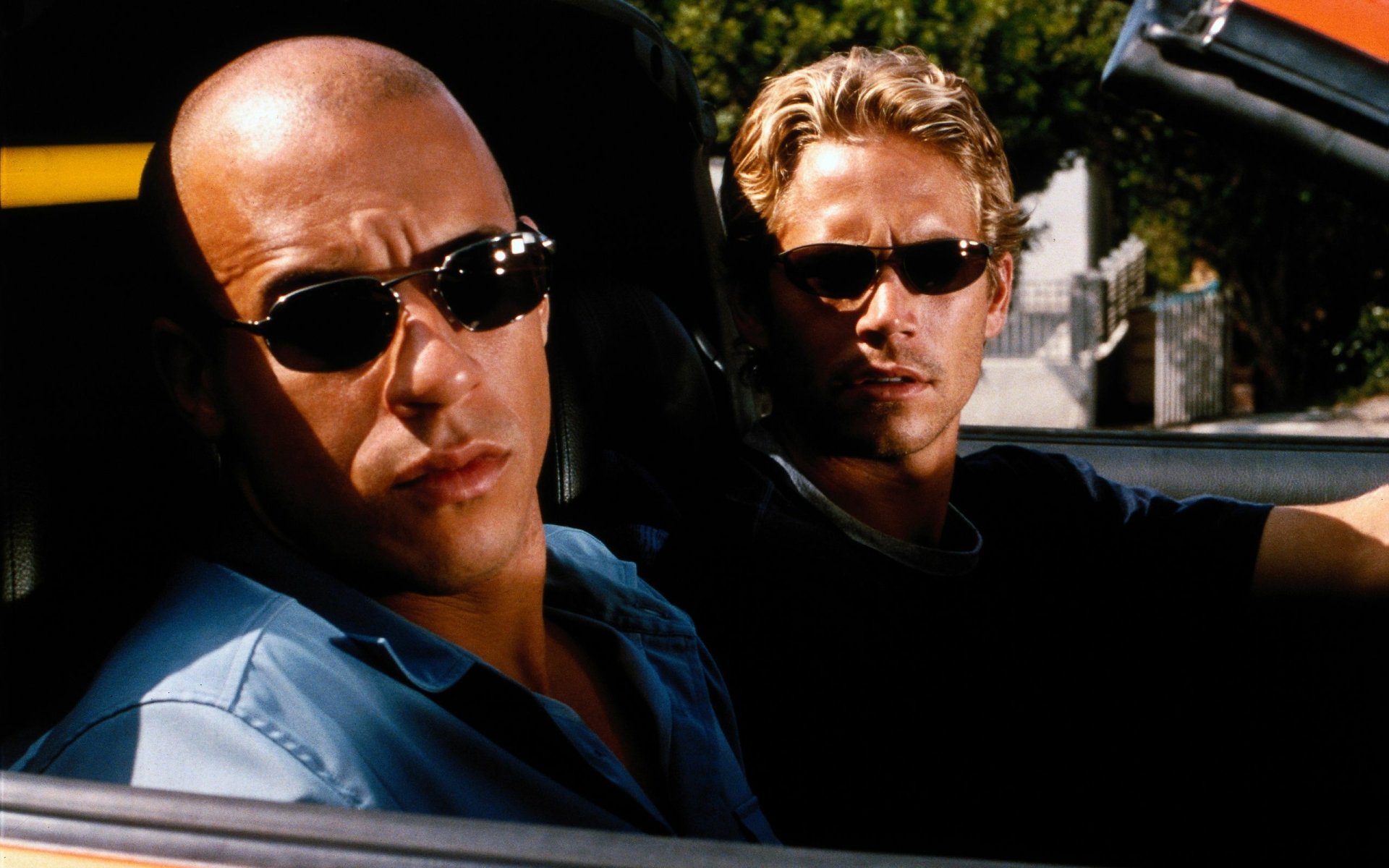 As usual, laws of physics are pummeled at length and all logic is shot out of a cannon amid a "James Bond meets Popular Mechanics" vibe, yet "Fast X" is particularly head-scratching in its bizarre character choices and decisions: Jakob Toretto (John Cena) spent most of the last film trying to kill his big brother and now he's a goofball uncle? For those who prefer nonstop action, no movie series is this good at sending a flaming metal bomb careening through Rome. That said, much of the spectacle in this 10th film rehashes bonkers situations and scenes done before (and better), a running theme that also pervades much of the narrative.
In one sequence, buff lawman Agent Aimes (Alan Ritchson) runs down the plot of every film for Tess (Brie Larson), the daughter of Kurt Russell's mysterious Mr. Nobody. (Fun fact: "Fast X" is actually quite accessible for newcomers.) Dom is often seen looking at pictures from previous "Fast" movies, and the newest outing essentially begins with a replay of the "Fast Five" finale: The old footage is a bittersweet reminder of Diesel and Walker's exceptional chemistry and how the films have never been able to replicate that magic. Dom's wife Letty (Michelle Rodriguez) even tells him he needs to stop looking in the "rear-view mirror" and live in the present – it's a lesson the movie could stand to learn.
First 'Fast X' trailer:Vin Diesel rides again in explosive showdown with Jason Momoa's villain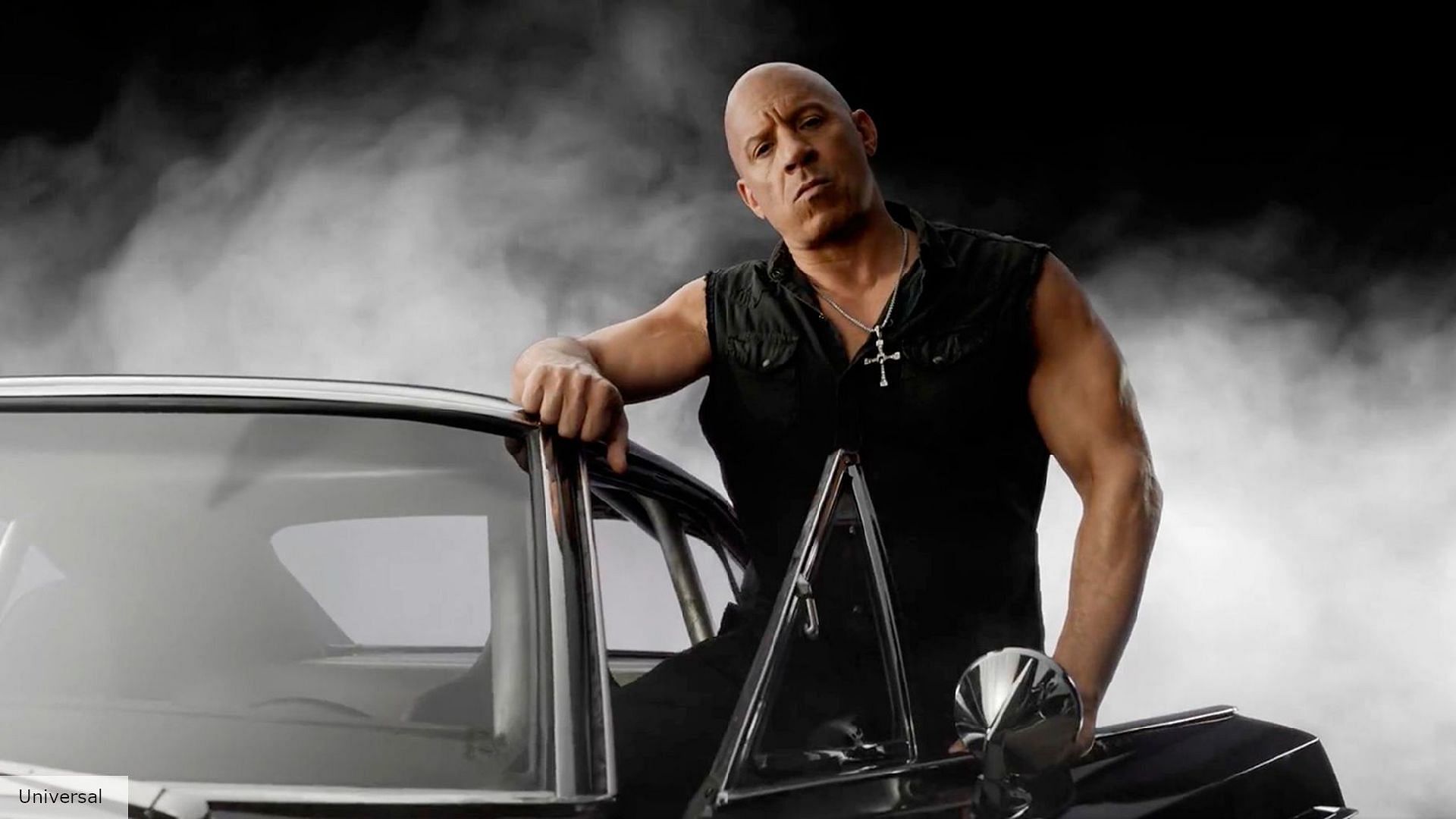 Thankfully, Momoa puts the entire film on his back as the preening, devilishly excellent Dante unleashes rampant chaos and mayhem. While "Fast" heroes and villains usually veer macho, Momoa embraces a playful flamboyance you miss whenever he's not on screen. And while the script is awash in ludicrous dialogue, Dante winds up with all the good lines, even while doing his nails and conversing with corpses. He and the legendary Moreno are great additions, as is Ritchson – those who dug Amazon's two-fisted "Reacher" series will love him in this.
Both fun and frustrating, "Fast X" gets it in gear enough for a gutsy finale that leaves characters in serious peril. Yet with an end game in motion, and only one movie (perhaps two) left in this long-running franchise, it's not the time to be stalling out this close to the finish line.