If companies want to make a big impact, they can consider investing in a Super Bowl advertisement. Some lesser-known companies have gained popularity by producing imaginative and sometimes bold commercials during the biggest sports and television event of the year.
Wix.com previously participated in Super Bowl advertisement with their "It's That Easy" commercial featuring football icons Brett Favre, Terrell Owens, Franco Harris, and Emmett Smith in 2015. The commercial gained enough popularity to be included in some of the best Super Bowl ads lists. Wix has now decided to team up with non-sports celebrities to create another remarkable Super Bowl ad.
The Wix.com YouTube page features an exciting video clip starring Gal Gadot from Wonder Woman and Jason Statham, known for his action-packed roles. In the video, they portray slightly toned-down versions of their on-screen personalities, dressed in formal attire for a fancy restaurant outing. However, chaos ensues as they face off against some unknown villains while the oblivious chef continues cooking in the kitchen with headphones on. The intense battle culminates in an explosive finale, sparked by Statham's decision to light up a torch for some unknown reason.
Following the destruction of his entire business by fire, the proprietor of a restaurant realizes the need for a new website. The video is packed with humor and action, featuring prominent actors, so it doesn't necessarily have to be coherent. Compared to other Super Bowl commercials, this one is relatively easy to comprehend. The critical element is that Gadot and Statham appear stunning while beating up their opponents.
It's rumored that a mere 30 seconds of airtime for a Super Bowl ad costs at least $5 million this year. This means companies such as Wix.com will need to dig deep into their pockets to secure a slot during the game. If you're going to spend that much money, why not go all out and invest in some big-name stars and special effects to make your ad stand out even more?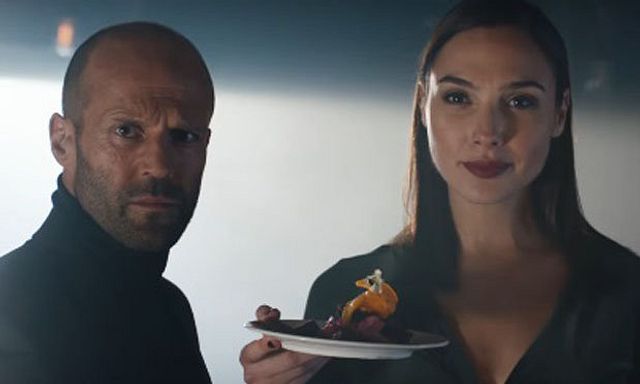 The big question is whether advertisements similar to this are truly successful in promoting the product or service being sold. For certain businesses, such as Wix and lesser-known companies, the primary objective is to advertise the brand name and provide a glimpse into the company's operations. Regardless of the reason, supporters of Gadot and Statham will be delighted to see their beloved celebrities doing what they do best. Additionally, movie enthusiasts can anticipate some fantastic trailers being released during the game, similar to last year.