Kylian Mbappé owns an estimated net worth of $150 million at the age of 25. After renewing his contract with PSG, the French golden boy holds the record for the highest-paid player in the world.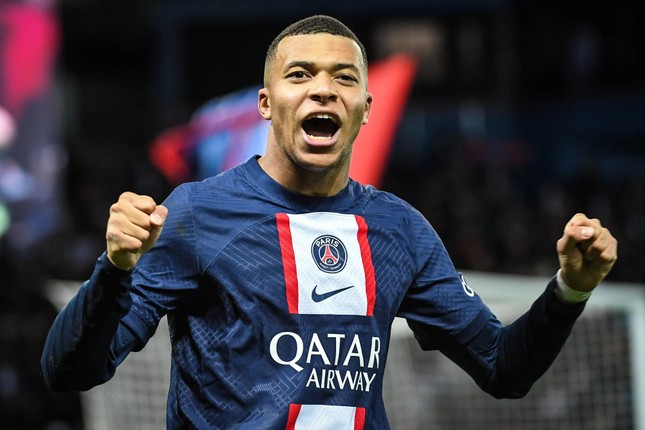 Kylian Mbappé is the highest paid footballer in the world. Photo: 
DPA.
According to a Forbes report in 2022, Kylian Mbappé is the fifth highest paid footballer on the planet. The striker of Paris Saint-Germain (PSG) and the French team received $ 43 million from May 2021 to May 2022. Mbappé was paid around $545,000 per week by PSG during that period. The striker born in 1998 is only behind Lionel Messi ($130 million), Cristiano Ronaldo ($115 million), Neymar ($95 million) and Mohamed Salah ($45 million).
After renewing his contract with the French club, Mbappé became the highest paid player in world football. According to Sky Sports , the three-year contract is worth $4.9 million/month. He also received a bonus of 123 million USD for signing the contract.
In addition, Mbappé earns 15 million USD in a year outside of his main job. He collaborates with brands including Nike, Oakley and Hublot, and is also the current face of EA Sports' Fifa video game series.
Wealthy Gorilla says Mbappé has an estimated net worth of $150 million.
How does Mbappé spend money?
Currently, Mbappé lives in a $10.4 million apartment in Paris. He bought a nearly 595 square meter property in the most expensive neighborhood of the French capital in 2017. The house has 12 bedrooms, a basketball court, a library, a gym and a Turkish bath. It overlooks the Eiffel Tower with a rooftop jacuzzi.
Like many young people, Mbappé loves to travel and enjoy lavish vacations. On his personal Instagram page with nearly 95 million followers, in addition to moments on the football field, training and with teammates, he occasionally shares photos of outings.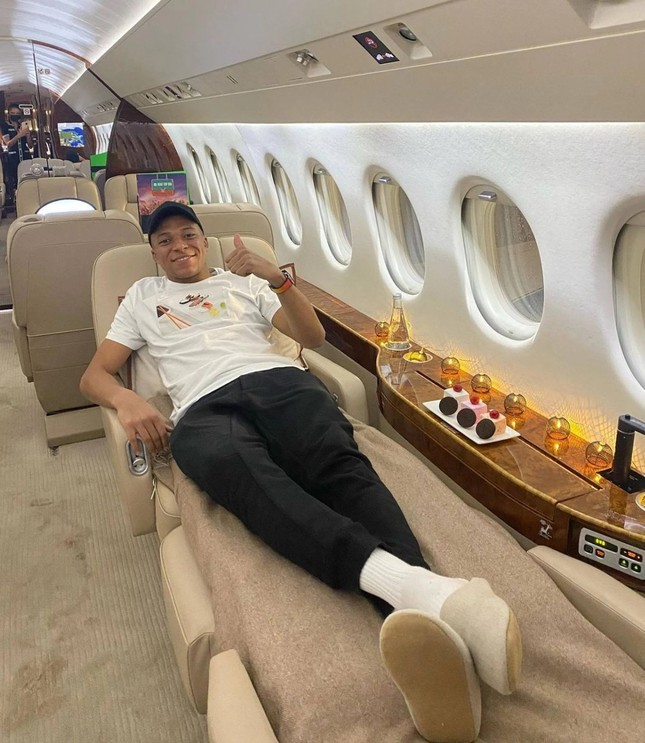 Mbappé enjoys a lavish life with a fortune of $150 million. Photo: 
IG.
According to Goal , Mbappé has an expensive car collection, including a $128,000 Volkswagen Touareg, a $144,000 Mercedes-Benz V Class, and other brands such as Audi, BMW and Range Rover. His most expensive car is a Ferrari 488 Pista worth $565,000.
Unfortunately, Mbappé cannot drive them. According to GQ Italia , the football superstar does not have a driver's license, instead, he has to use his own driver.
Besides cars, Mbappé also enjoys collecting sneakers. In 2018, the French international appeared on an episode of Complex's Sneaker Shopping on YouTube, which featured celebrities stopping by the Flight Club sneaker store in Los Angeles to chat and shop. Mbappé left the store with two pairs of rare shoes totaling $1,226.
In addition to luxuries, Mbappé donates a lot of money to charity. In 2018, Mbappé donated all wages and bonuses after World Cup matches, believed to be around $490,000, to a children's charity.
A year later, he donated $32,000 to help fund the search for the missing plane that late Nantes striker Emiliano Sala was on.
According to Goal , in 2021, he also makes a "huge" donation to the Abbe Pierre Foundation – a charity that helps the homeless.
Not only that, Mbappé also runs her own charity, Inspire by KM, founded in January 2020, committed to helping 98 children in Paris realize their dreams.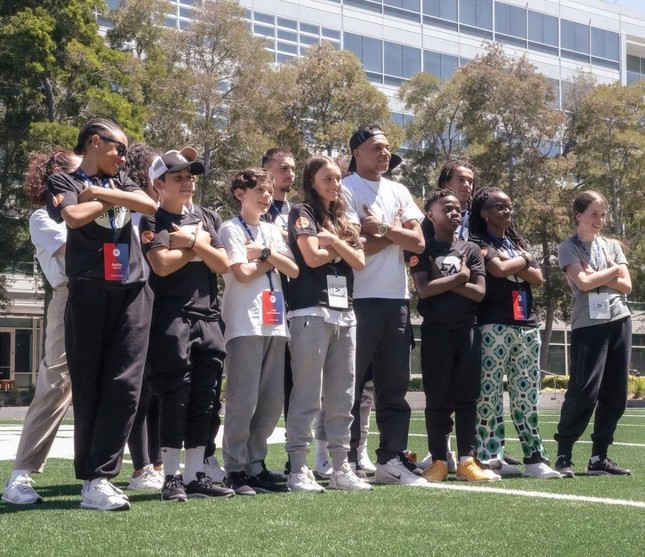 Not only spending money for herself, Mbappé also helps children realize their dreams and those in difficult circumstances. Photo: 
IG.