Kobbie Mainoo, a young player for Manchester United, is almost ready to come back from pain.
His friends can't wait to see him work.
Mainoo, who is 18, hurt his ankle in United's pre-season game against Real Madrid in July.
This week, the playmaker went back to full first-team training to try to get fit again.
Manchester United posted a video of the kid on social media on Friday, which made fans excited for his return.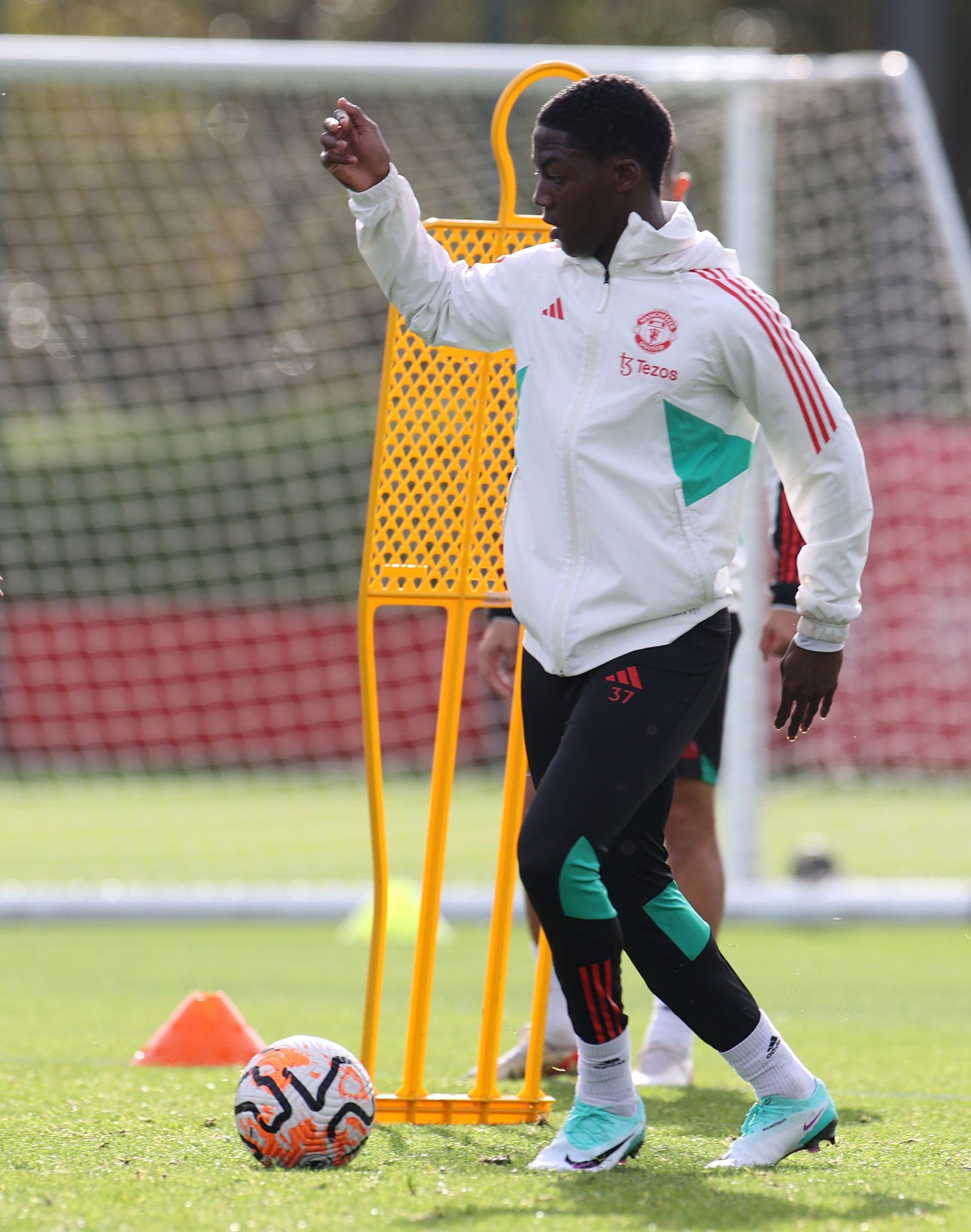 A tricky skill he was able to pull off really impressed a lot of people.
When Mainoo got the ball in a small area, he used the outside of his boot to make a backward no-look pass.
Fans responded in the comments. One tweeted, "Mainoo's pass, I can't sleep."
Someone else said: "Dude wasn't injured, he's been upgrading skills I guess ."
"I have watched this 10—," wrote a third.
And a fourth fan asked, "How did he do that?" Man! This boy has a special skill!"
Even though Mainoo did really well in training, Erik ten Hag probably won't put him in the team to play Sheffield United this weekend because he hasn't fully recovered yet.
Casemiro will also not be able to play because he hurt his ankle while playing for his country.
But newcomers Rasmus Hojlund, Sofyan Amrabat, and Sergio Reguilon are expected to play, even though there were early fears that they were hurt.