Fans found his daughters' enthusiasm for 'blender' particularly hilarious
Dwayne Johnson lets his daughters give him a 'makeover'
Nothing says "girl dad" quite like a dad agreeing to get a makeover – as Dwayne Johnson has learned.
The Black Adam star, 50, recently posted a video on his Instagram page showing his two younger daughters, Jasmine, seven, and Tiana, four, playing with makeup on his face.
In the clip, Johnson is sat at the kitchen table in a blue tank top and matching shorts, in stark contrast with the bright pink lipstick that coloured his face and neck.
The girls had also drawn a curly moustache and a goatee around his lips, and gave him a unibrow with black eyeliner.
At one point, Tiana runs away shouting: "I'm going to get more makeup!" as Jasmine gets up on the chair behind her father and draws on more lipstick on the back of his head.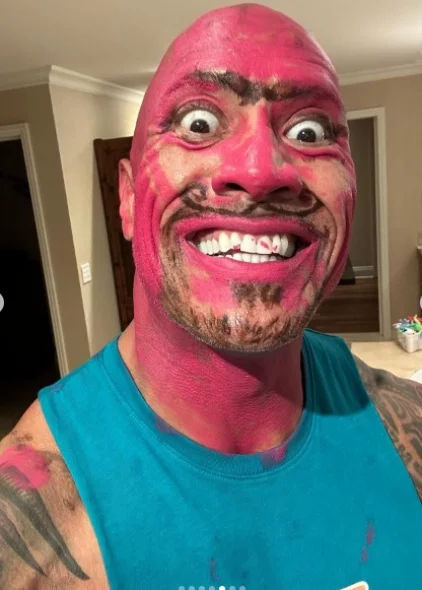 "No, I don't need more makeup," Johnson says. "I think I'm good."
But Tiana screams back: "Daddy! You need blender!"
In the caption, the actor wrote: "'Daddy, can we give you a makeover?'
"'No baby, daddy has a Zoom meeting in 10 minutes.'
"'PLEASE it'll be quick!'
"'OK, but make it quick, but only do my nails and make me look handsome.'"
His requests were firmly ignored, as he continued: "Zoom meeting cancelled. My two tornadoes point and laugh uncontrollably with no mercy judgement.
"I spend an hour trying to scrub lipstick off my head and face – unbeknownst to me – this s*** stains the skin."
But Johnson took it all in his stride, adding: "Hey, [there'll] be a time down the road when this stuff won't matter to them anymore, so sign me up – daddy's in. #MaybeIDoNeedBlender?"
Fans of the Jumanji star found the clip hilarious and joked that his daughters had succeeded in making him look handsome.
"You look so handsome hahaha I love these," one person wrote.
Another said: "I do think the blender will really bring the whole look together. She is right."
A third joked: "Now we have Pink Adam."
Johnson has three daughters. He shares Jasmine and Tiana with his wife Lauren Hashian, and 21-year-old daughter Simone Johnson with ex-wife Dany Garcia.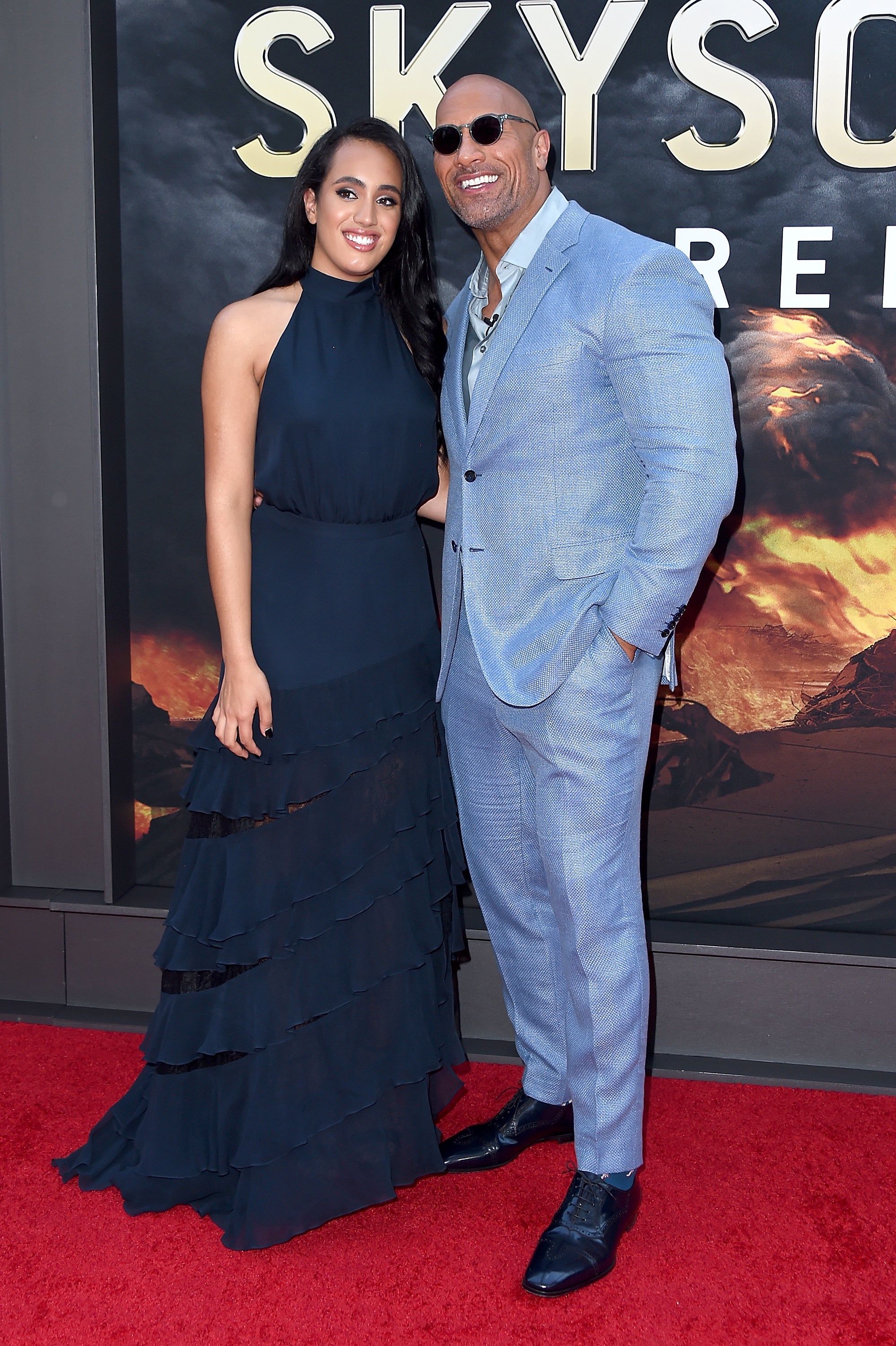 In 2019, he opened up about what it was like to live in a house full of "badass women".
The semi-retired professional wrestler told Extra TV that being the only man in the house was "terrifying, but yet it's awesome".
He explained that, as an only child, his father was very strict and there was "a lot of testosterone with me growing up".
"So this balance of just having all this beautiful oestrogenic energy, but then also me having the opportunity to infuse fatherhood and hopefully setting a standard of what a man should be in their lives," he continued.