GiadinhNet – A python over 5m long and weighing 80kg was caught alive after eating the pet dog of Sebastien, France. This father allowed his children to have contact with the python after pulling it ashore.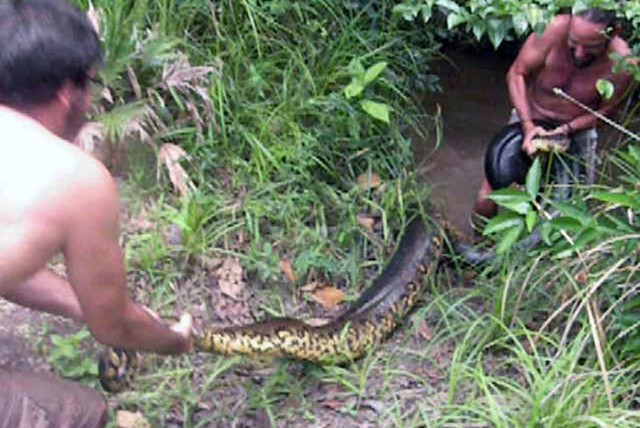 Sebastien Bascoules, 39, a math teacher waded into a dry river, grappling with a giant carnivorous python just hours after it captured his pet dog. Photo: Sebastien Bascoules/Barcroft
​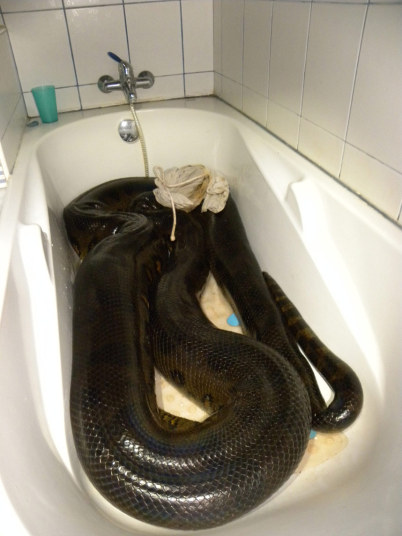 Sebastien said that by the time he and his neighbor caught the snake, it was too late to remove it from the residential area. So Sebastien left it overnight in the family bath.