African lions and lions in general are powerful animals, with a very decisive and skillful way of hunting.
Lions are said to be opportunistic predators, possessing stealthy steps that follow their prey. They will pounce on the animal closest to them regardless of the age, sex or condition of the prey.
Lions often eat their prey as soon as they "grab" it, roughly "eat it fresh", but they can still eat leftovers, even rotting food of other carnivores to when they are unable to hunt.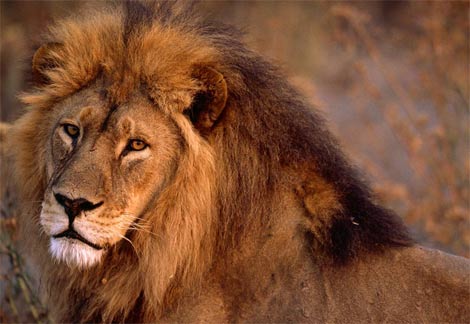 If there is an abundance of food, the lion usually eats every 3 to 4 days. But they can also live without any food for up to a week. The average lion consumes about 5 to 7 kg of meat per day.
An adult lion can kill about 15 prey per year. The usual rule for African lions is that they only hunt enough food, but they also know how to earn a little extra to "subsidize" the young or sick lions in the herd. .
The African lion's way of hunting
African lions when hunting use a lot of eyes. Although visual cues play a major role, smell will also assist in informing them where prey is located.
Most hunting takes place in poor lighting conditions, i.e. at night or early in the morning. In daylight, when all animals can see clearly, hunting is extremely disadvantageous at this time. Because the hunting technique of lions mainly depends on stalking.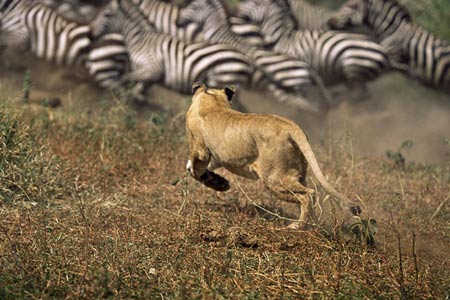 In fact, African lions are not very good at "running", so they often get very close to their prey before attacking . Lions often have decisive attacks when they are about 10m away from their prey, rarely exceeding 20m. They do not hunt in groups but hunt alone.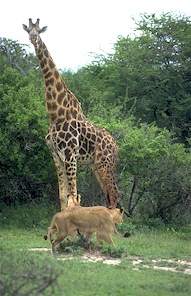 Usually female lions hunt more than male lions, but in the case of large, large prey that requires strength, the male lions will take action.
Lions are strong animals, they can use the strength of their hips to attack and knock down an adult zebra. They can deal a fatal blow to the leading antelope, with a single slap in the face to stun their prey.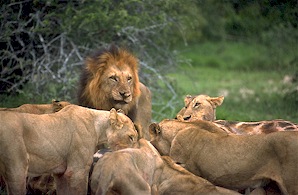 The "secrets" of the African forest lord
The most common "secret" of lions is to attack the respiratory system of their prey. The hunt will go faster and more neatly if they bite or tear the prey's throat. Coordination is very important in case the prey is too large, some lions have the task of "baiting" the prey while other lions "silently" come and finish.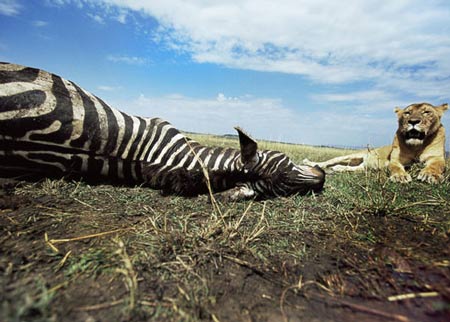 For giraffes, it is necessary to be more professional, because usually prey such as giraffes or zebras often have quite dangerous self-defense attacks. Lions are also frequently injured when hunting such prey. For example, a rear kick from a zebra can break a lion's jaw or blind him.
Lions often retrieve their prey to a more discreet place so they can hide their prey and eat. Lions like to enjoy their prey in the shade, as well as to avoid the eyes of vultures and other scavengers.
In Africa, it is very rare for lions to kill people, if this happens, the lion will immediately be "zoned" to track and shoot.