John Cena and The Rock go head-to-head in the ring, but in real life they are good friends. 
The Rock used to give advice to colleagues when entering into acting. During the Comic-Con event in Wales, John Cena said he asked The Rock for advice when deciding to switch from a wrestling star to the movie industry. "The Rock advised me to just be myself and express my reasons for going to the movies . His words calmed me down. Before, I was just a fool," the Suicide Squad actor shared.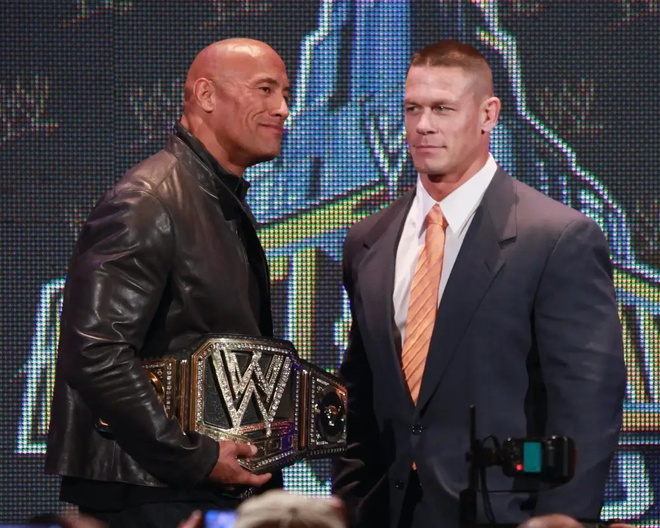 The Rock and John Cena in an event. Photo: Insider.
According to Insider , the work Trainwreck (2015) allowed Cena to show that goofy look, as well as the sexy nude scenes on screen.
"He's also the reason I'm here," added Cena.
The Rock and John Cena both started out as talented WWE fighters, then switched to pursuing the big screen. In the field of acting, The Rock is considered a senior with resounding successes from the Fast and Furious series , Jumanji and Moana .
John Cena followed in The Rock's footsteps, starring in the movies 
Trainwreck
 , 
Bumblebee, and 
The Suicide Squad
 . In the near future, he will join the Vietnamese-born star Lana Condor in the film produced by Warner Bros. produced, titled 
Coyote Vs. Acme
 .
Before Trainwreck , Cena acted in 7 films. From 2016 onwards, he appeared in 12 films and is scheduled to play the lead role in another 5 works scheduled for release.
John Cena and The Rock go head-to-head in the ring but in real life they are good friends. Photo: Getty.
John Cena and The Rock are rivals on the WWE floor. In August 2021, Cena announced that she wanted to compete with the 1.96-meter-tall former wrestler in a match in the near future.
"He has the right to come back and not be pressured about it. For me, The Rock is the dynamic person in the ring. As a fan, I want to see a great performer like him in the WWE ring," Cena told E! Online.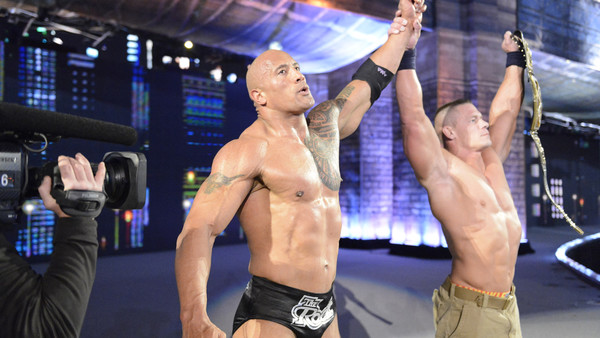 However, in the acting field, Cena showed humility and respect for the senior. In response to Cena's shares, The Rock called juniors "close friends" in the 2018 announcement.
At that time, the muscular star said he chose Cena to star in the crime action film project The Janson Directive produced by him.
"Congratulations to my best friend John Cena for starring in The Janson Directive . And remember, if he's bad at acting, I – as a producer – will come to the set and knock him down," The Rock shared.