Having encountered many failures in the past, but up to now, Dwayne "The Rock" Johnson has achieved countless successes and become one of the most expensive superstars in Hollywood.
Dwayne Johnson, better known by his stage name "The Rock" is an American actor, producer and former professional wrestler. His name is associated with the success of the action series "Fast & Furious" or "Jumanji" and many other blockbusters. Most recently, he appeared in the movie "Jungle Cruise" with star Emily Blunt. Up until now, Dwayne Johnson has had an admirable acting career and is one of the highest paid actors in Hollywood.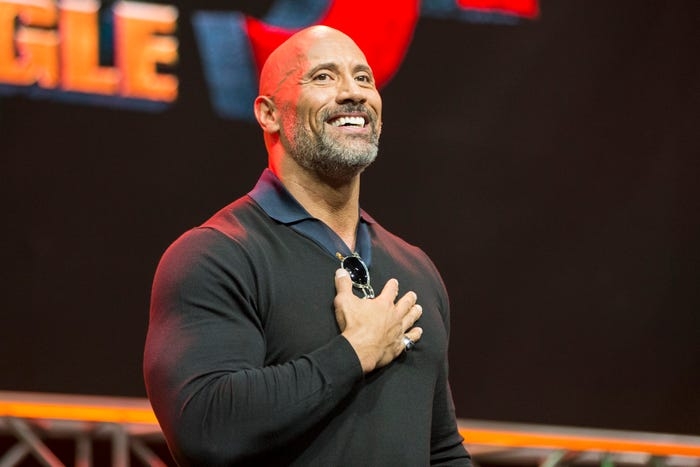 From rugby player, famous wrestler…
Dwayne Johnson was born on May 2, 1972 in Hayward, California, USA. From the moment he was born, the blood of a family with a tradition of wrestling flowed in him. His father was Rocky "Soul Man" Johnson, the first African-American wrestling champion, and his maternal grandfather was Chief Peter Maivia, the first Samoan to wrestle. However, Johnson followed wrestling from the very beginning. His first sport was rugby.
In high school, Dwayne Johnson was a football star and this achievement continued through his college years as a member of the Miami Hurricanes team representing the University of Miami. Dwayne Johnson participated in 39 matches that helped the team to a national championship in 1991.
The University of Miami is also where he met his first wife, Dany Garcia. The two broke up after 10 years but are still close. "Since our divorce, we've kept a pretty good relationship and raised our beautiful 11-year-old daughter, Simone," Johnson said.
Had it not been for serious injuries to both his shoulder and back, Johnson might have continued his football career in the NFL.
Instead, he ended his career later in the Canadian Rugby League, earning only $250 a week and eventually being fired. "The dreams I used to have, they have gone up in smoke. No more rugby. My relationship is broken. It was my worst time," he recalls.
Later, Johnson followed the family's wrestling tradition. His wrestling name was originally "Rocky Maivia" combining the names of his father and grandfather.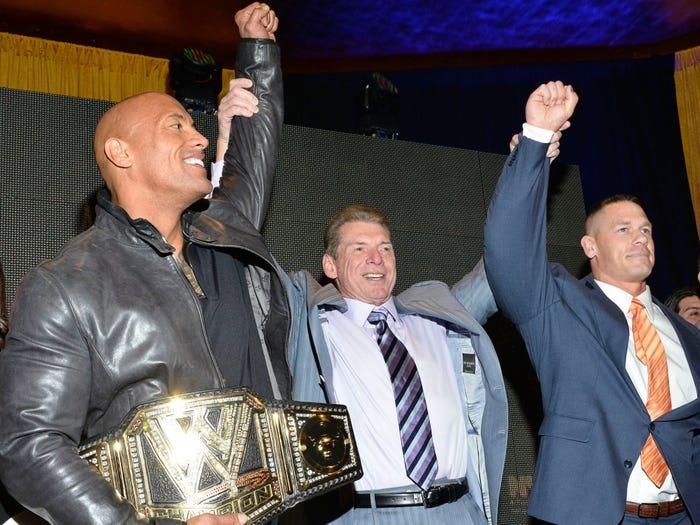 As the first third-generation wrestler in WWE history, Johnson is considered by many to be one of the greatest ever to enter the ring.
During his many years at WWE, Johnson was known for his signature moves like "The People's Elbow" and "The Rock Bottom" as well as his talent for interviewing to draw crowds.
Johnson has proven his strength in the ring by winning the WWE Heavyweight Championship 6 times and the World Tag Team Championship 5 times.
To the billion dollar star of Hollywood
Fame as a wrestler put Johnson in the spotlight of Hollywood. He hit the cinematic lane with his debut role in "The Mummy Returns" in 2001. After that, Johnson participated in "The Scorpion King" and received a salary of up to 5.5 million USD. over VND 127 billion) – the highest amount any actor got for the first lead role.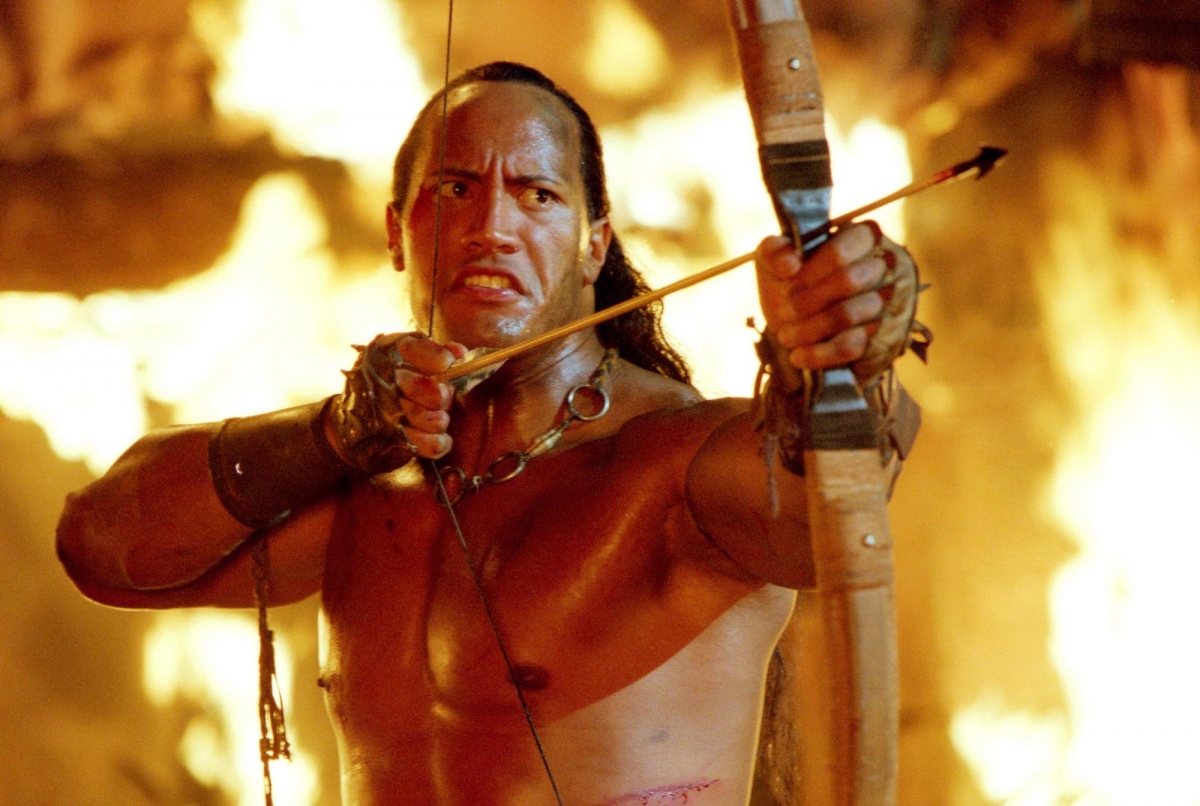 It wasn't until the 2003 movie "The Rundown" that audiences began to see Johnson as an action star. Rolling Stone wrote: "The Rock has a flair for action and comedy. He's a real movie star."
Dwayne Johnson has demonstrated her abilities by acting in family films such as 2007's "The Game Plan" and comedies such as "The Other Guys". He tried his hand at many genres, from drama or comedy, action – comedy.
After years of finding his place in Hollywood, Johnson took a step forward in his career when he appeared in the fifth installment of the popular series "Fast and the Furious", "Fast Five" in 2011 alongside Vin Diesel. . "I've known Vin for a long time and we've always talked about doing something together," Johnson said. This is the right opportunity to create a formidable opponent for him."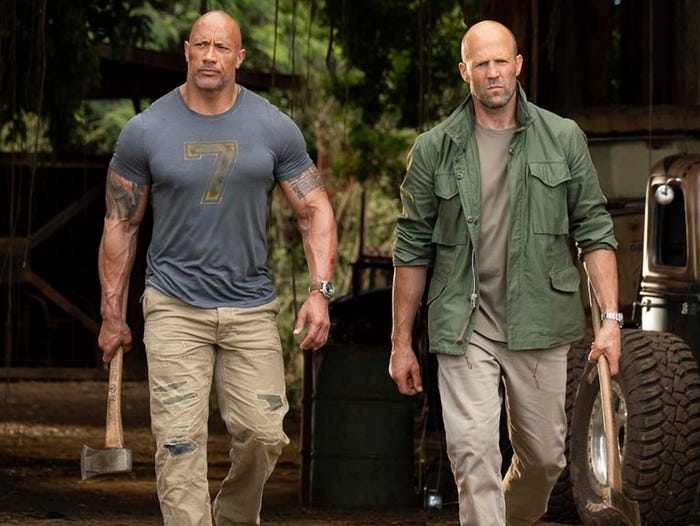 "Fast 5" has grossed $676 million worldwide. Johnson appeared in the 2013 sequels "Fast & Furious 6" and 2015's "Furious 7," which grossed a staggering $1.5 billion worldwide.
Movies like 2015's "San Andreas" and 2016's Kevin Hart's "Central Intelligence" show that Johnson's star status is still strong. With a tall, muscular physique, it seemed that Dwayne would be framed in roles that required showing off her physical strength and movement, but The Rock also tried her hand at cartoons. He participated in the voiceover of the hit animated film "Moana" in 2016.
In 2017, Johnson joined the "Fast" family again for "The Fate of the Furious." The film also achieved success when reaching more than 1 billion USD at the worldwide box office…
Johnson also teamed up with Jason Statham on the 2019 "Fast & Furious Presents: Hobbs & Shaw" spin-off, but it's probably Johnson's last in the series.
Johnson's involvement in the relaunch of the "Jumanji" (1995) series with 2017's "Jumanji: Welcome to the Jungle" and 2019's "Jumanji: The Next Level" proved that even age-old works decades can also be profitable when tagging The Rock.
Most recently, he appeared in the movie "Jungle Cruise" with star Emily Blunt. In the first week of release, "Jungle Cruise" – The Rock and Emily Blunt – grossed more than 34.2 million USD, becoming the North American box office number one last week.
The Rock's upcoming project is called "Black Adam" directed by Jaume Collet Serra. DC's film is a passionate project for The Rock not only as a main actor but also as a producer.
Johnson wrote in an Instagram post in July that the conditioning and diet to play the DC Comics superhero was "the hardest of my career."
Dwayne Johnson is undeniably one of Hollywood's best-earning stars when the films he plays are highly profitable. Despite many successes, it seems that Dwayne Johnson does not let himself rest when he participates in 2-3 works every year.
Johnson topped Forbes' list of highest-paid actors in 2018 and 2019. pocketed $89.4 million and $87.5 million, respectively.