Kylian Mbappe has just visited the American Dream mall in New Jersey during his trip to the US and took pictures with his "brother" ninja turtle…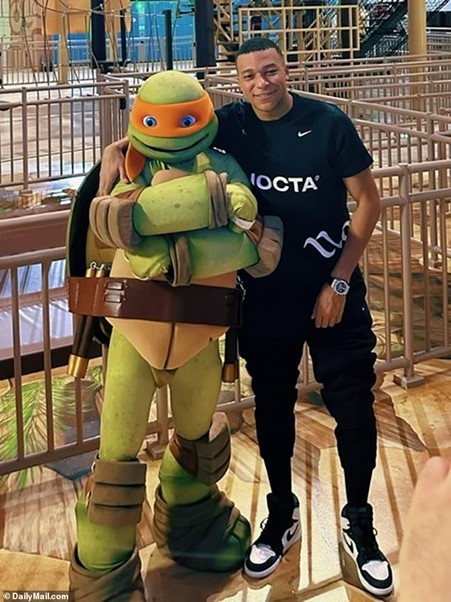 Kylian Mbappe was once teased by teammate Thiago Silva at PSG when he gave him a Ninja Turtle mask.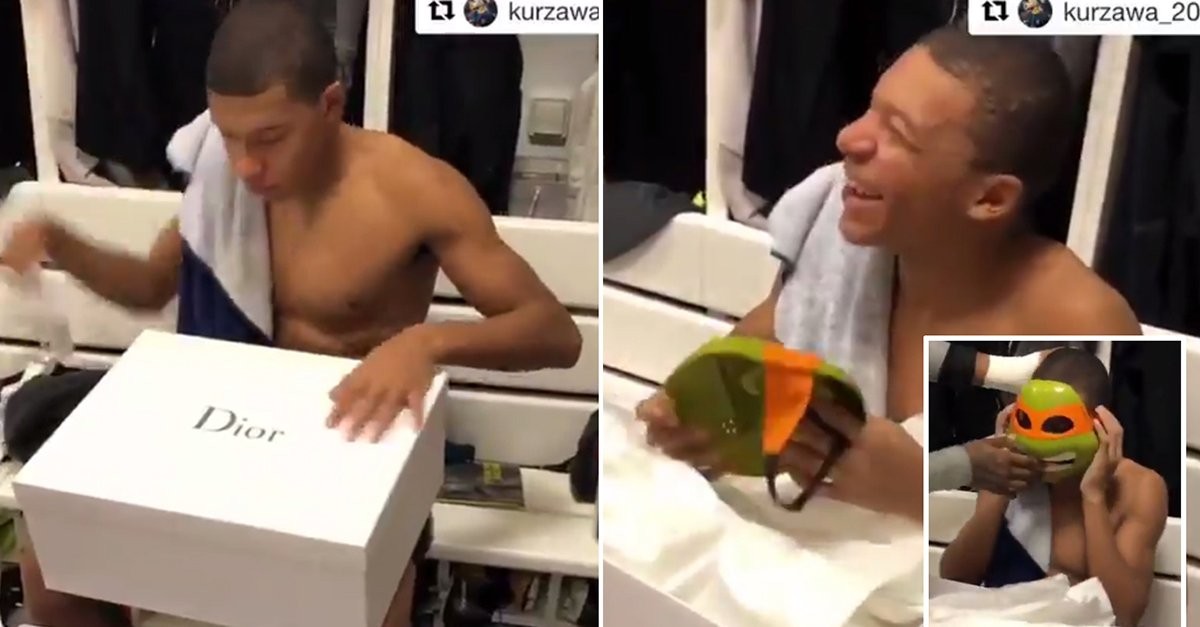 Mbappe is also nicknamed Donatello – named after one of the four ninja turtles. Donatello, nicknamed Don or Donnie, is a superhero and one of the four main characters of the Teenage Mutant Ninja Turtles manga. Donatello is the smartest and often gentlest of his brothers, always wearing a purple mask over his eyes.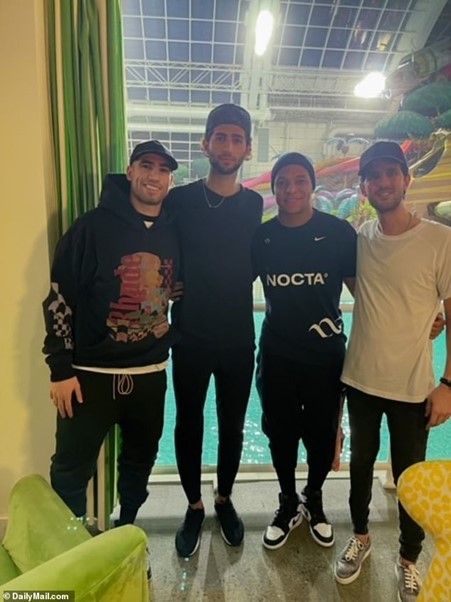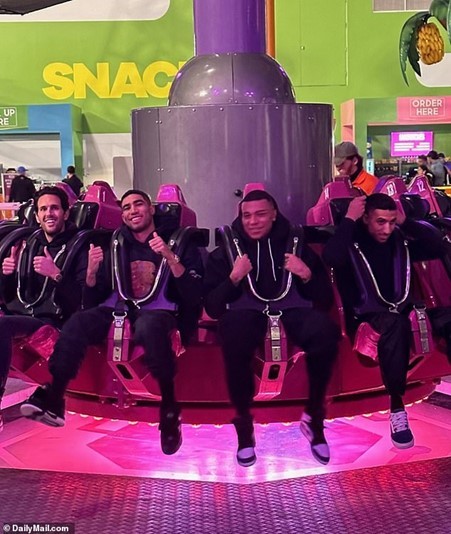 During a trip to the US on vacation after the World Cup, Mbappe and teammate Achraf Hakimi went to the American Dream mall in New Jersey and took pictures next to his "brother".