Like many other Hollywood action stars, Keanu Reeves also has a strong passion for speed and is even the co-founder of a famous motorcycle company. The list below will reveal the three most expensive names in the Keanu Reeves collection. Keanu Reeves is a Canadian actor, director, producer and musician. As one of Hollywood's A-list stars, Keanu Reeves is famous for a series of billion-dollar works such as: The Matrix, John Wick, Speed, Constantine, The day the earth stood still, Bram Stoker's Dracula… Besides movies, Keanu Reeves also has a special passion for motorcycles.
In the city of Toronto where Keanu Reeves grew up there is a place called Yorkville, which is frequented by groups of street motorcycles. In an interview with GQ, Reeves shared that those images of motorcycles and free-spirited drivers became a part of 10-year-old Keanu Reeves' childhood memories, and rekindled. team of speed enthusiasts on the two-wheelers of the later big screen star.
In the summer of 1986, while filming at the Bavariafilmplatz studio in Grünwald, Germany, Reeves saw a woman driving a Kawasaki Enduro. The actor asked to try riding a motorcycle, and after returning from filming, Reeves bought his first motorcycle, a Kawasaki 600 Enduro.
About a year later, Reeves bought his second motorcycle, a 1973 Norton Commando 850 MK2A. And it was on this bike that Reeves traveled 1,300 miles (2092 km) from Toronto to Florida, script in hand. "My Own Private Idaho" to personally convince River Phoenix to become his co-star.
It is known that Keanu Reeves also once bought a used motorcycle to ride to movie sets when not in Southern California. Hollywood stars often resell cars when the movie closes, but not always. "I've had four or five motorcycles since, no, maybe six or seven," Reeves said in an interview with Red Bull.
Keanu Reeves' bike collection seems to be constantly changing, and while it's not a collection of the best motorcycles in the world, there are a few models that are absolutely worth it. The three price-leading motorcycles in Keanu Reeves' garage are a custom chopper, a special-edition Ducati and a company-branded home-grown motorcycle that the actor co-created. create.
1. Ducati 998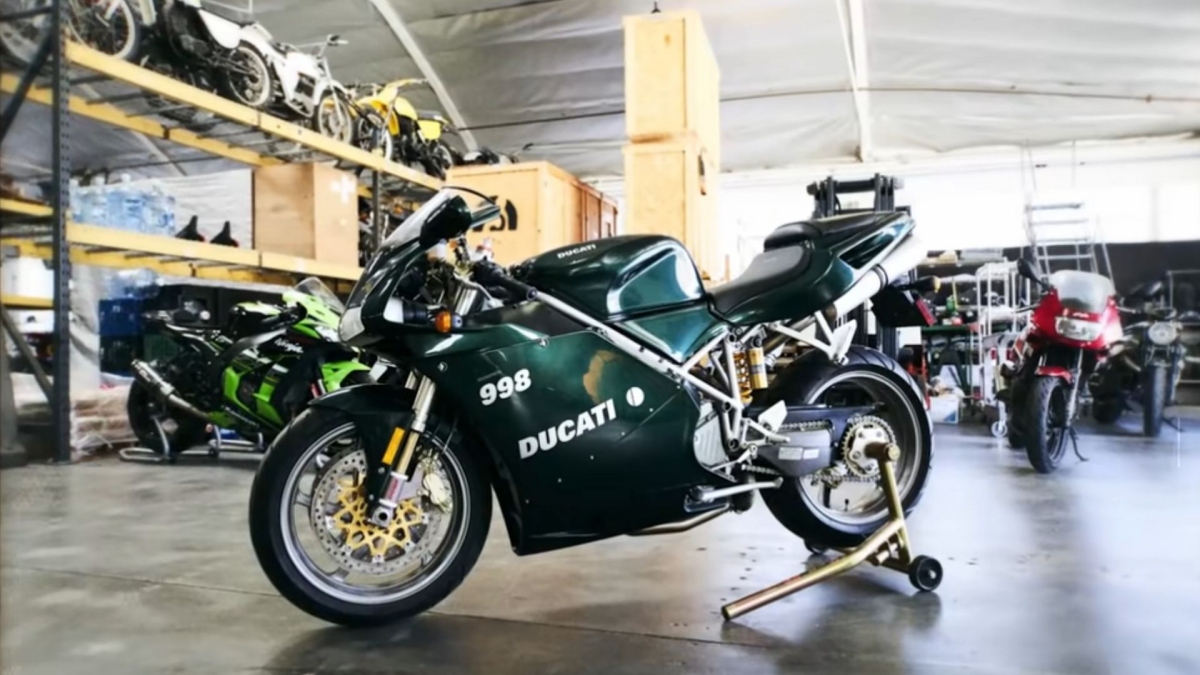 Valued at around $20,000, the Ducati 998 "special Matrix green" has an irreplaceable place in Reeves' collection ever since co-star Carrie-Anne Moss specifically learned to ride it. movie. In fact, the Canadian actress has never ridden a motorcycle before, and the Ducati Reeves in Keanu Reeves' garage is the "explosive" used in the film.
When "The Matrix Reloaded" was released in 2003, the interest and excitement for this motorcycle was so great that Ducati created a 998 Matrix Reloaded version for release in 2004. Special Edition This comes with "Matrix Reloaded" graphics, clutch, gold brake levers, silver windshield and Termignoni exhaust system. Besides, the model is equipped with a V-twin engine, capacity of 998cc, capacity of 123 horsepower and 72 lb-ft.
2. ARCH KRGT-1 2019 
The next bike on the list is a product of Arch Motorcycles – Keanu Reeves' own company. In 2011, Reeves co-founded a premium motorcycle manufacturer with Gard Hollinger and the model is considered one of the best American motorcycles available today.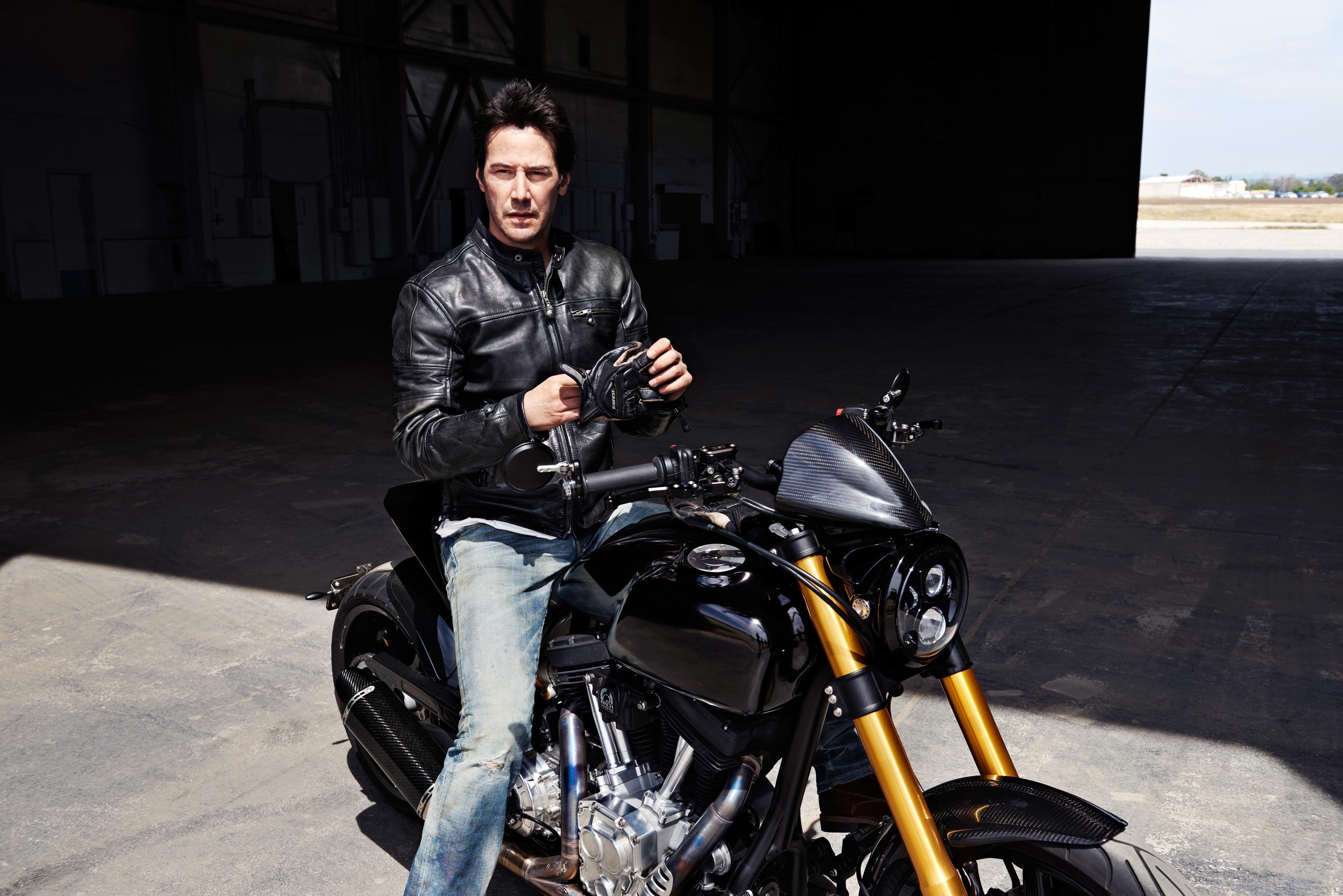 Arch manufactures more than 200 billet aluminum parts for its ponies on its own, but also incorporates parts from a number of other companies, such as Öhlins front shock absorbers, carbon wheels from BST and engine from S&S Cycle in Wisconsin.
Since each vehicle is made to order, every vehicle that is shipped comes with individual characteristics (via GQ). According to The Richest, Reeves owns a 2019 ARCH KRGT-1 with an S&S 124ci V-Twin engine estimated at $85,000 (VND 2.1 billion).
3. El Diablo
Last but not least is El Diablo, the unique motorcycle of Jesse James & West Coast Choppers. This model is estimated by Richest to cost up to about 150,000 USD (3.7 billion VND).
El Diablo is a black chopper with a logo handcrafted by renowned sculptor Tay Herrera. Reportedly, the regular El Diablo version was capable of galloping with a capacity of 225 horsepower with 428 lb-ft of torque.