Although Guardians of the Galaxy's Drax character was inspired by Vin Diesel, the actor was not given the role but had to give it to someone else.
Making a rather lackluster debut in the  Guardians of the Galaxy series , the character Drax (played by  Dave Bautista ) gradually becomes one of the beloved faces in  the Marvel Cinematic Universe  with his naivete, brute force to his humour. However, few people know that to realize this character from the comic version,  Marvel  has taken actor  Vin Diesel  as inspiration. This is something that surprised fans, because Vin Diesel then "closed" to voice the character Groot with just a short "I am Groot" line.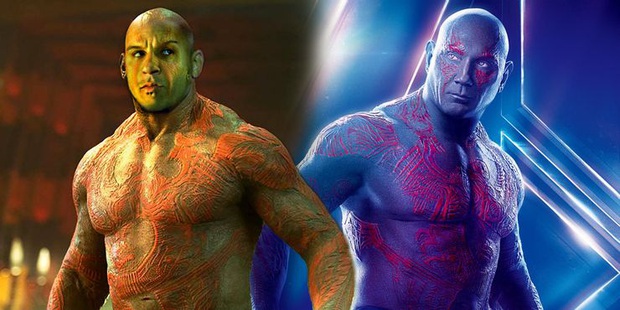 While still planning the Guardians of the Galaxy series , Marvel president Kevin Feige and director James Gunn have been think ing about building a more human-friendly, "human" appearance for the character of Drax while still making him carry him. clumsy look, bearing the sound of the original comic to make it easier to reach a mass audience. Therefore, they immediately thought of the 2004 film Chronicles of Riddick , with Vin Diesel in the lead role.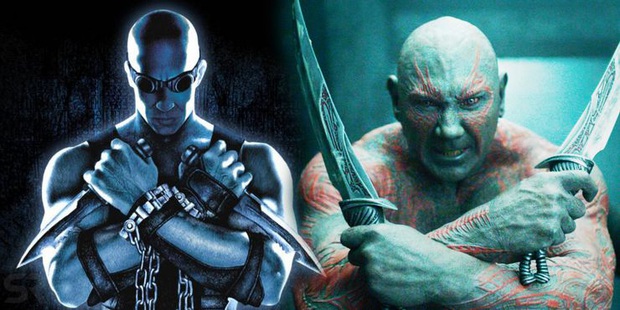 The hero character Riddick has many similarities with Drax, especially in appearance, mettle and weapons are two super cool daggers. Not only that, the character's personality is also similar to what director James Gunn wanted the character of Drax to be. This also makes Vin Diesel an ideal choice for the role in Guardians of the Galaxy.
However, one of the reasons Vin Diesel was not chosen for Drax is because of the direction the MCU wants to take with Guardians of the Galaxy . Marvel wanted the film to be funny, as evidenced by the casting of the male lead role to Chris Pratt . However, Vin Diesel was also not known as an actor capable of making audiences laugh, leading to director James Gunn having to pursue actor Dave Bautista for a long time to get the nod. Jason Momoa is also a name on the reserve list if Dave Bautista refuses.

Vin Diesel is cool, but few can imagine him playing a joker like Dave Bautista's Drax
Choosing Dave Bautista then seemed like a high-risk decision. But looking at the success of Drax, the audience can completely understand that director James Gunn knew for sure what he needed and knew what to do at that time.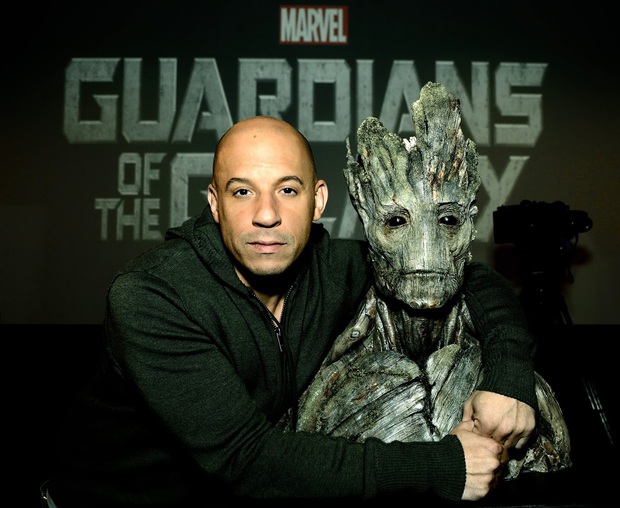 As for Vin Diesel, the actor is also okay with voicing the character Groot in many different shades. Because he only plays a voice role, it is possible that Vin Diesel will still appear in the MCU as another new character in the future, especially when the cinematic universes are looking to recruit a series of big names. Big joined his team.