The stereotypes about the pitiful appearance make Vin Diesel like a "villain". If looks are everything in cinema, the actor will probably forever be framed as "bad people" or those who only know how to punch and kick.
Bear the name of hard work
Vin Diesel whose real name is Mark Sinclair, he was born on July 18, 1967, is an American actor, film producer, director and screenwriter. Diesel was born in New York City, with 3 Scottish, English and German bloodlines. Diesel grew up in the care of his white mother and African-American stepfather, Irving H. Vincent, an acting instructor and theater manager. It is the father who is not of the same blood as Vincent who has inspired the actor's art since childhood. He first appeared on stage at the age of seven, in the children's play Dinosaur Door. Diesel continued to engage in theater throughout his teenage years, with which he attended the city's Hunter College, where courses in creative writing helped launch his career as a playwright. copy.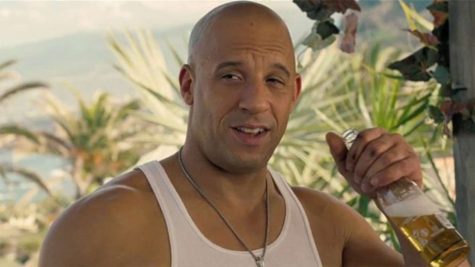 However, the process of pursuing Vin Diesel's dream was not easy. In order to earn money to pay for his passion for acting, he has to work many different jobs. One of them is a security job at a nightclub in New York, a situation that makes Vin Diesel work hard to have a muscular body like today. Also during the time of working part-time at this nightclub, the name "Vin Diesel" was born, because when working in such environments people often do not use their real names. It later became the stage name of the actor. Accordingly, the word "Vin" is simply an abbreviation for "Vincent". And "Diesel" in his name was given by friends with the meaning that he has enduring power like running on diesel. With such a stage name, the actor seems to have engraved in his mind the will to work hard, make efforts and not give up because of difficulties.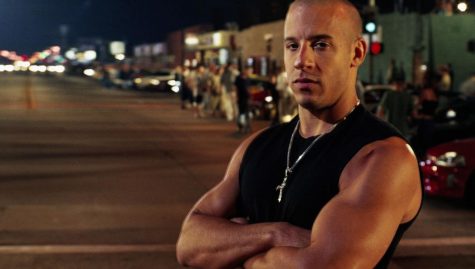 When he first entered the profession, the image of an action actor was not the first path that Vin Diesel chose to pursue. During this period, he developed himself in the independent film industry as a director, screenwriter and actor. Multi-Facial (1994) written, directed, produced and starred by Vin Diesel himself, was selected to be screened at the 1995 Cannes Film Festival. After that, he made his first theatrical feature-length film. himself, Strays (1997), an urban drama in which he plays the leader of a gang, and his love for a woman makes him decide to change. Written, directed and produced by Diesel, the film was selected to compete at the 1997 Sundance Film Festival and helped him land a deal with MTV to adapt it into a series. He was also cast in the 1998 Oscar-winning film directed by Steven Spiel berg. With consecutive successes, Vin Diesel gradually proved himself as a capable actor.
However, Vin Diesel's career took an unexpected turn in the 2000s. The reputation built in the indie film industry (indie films) helped the actor begin to be noticed by the mass audience. Since then, roles in Hollywood blockbuster action movies have gradually come to Vin Diesel. In 2001, he was cast in the lead role for the project that would become his name later – 
The Fast & the Furious
 .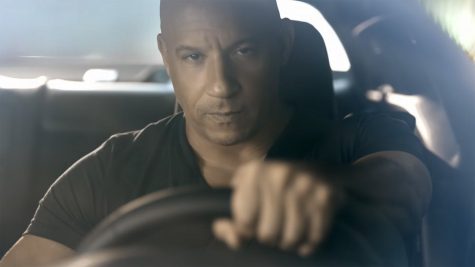 The first installment of the series debuted in 2001 and grossed $207 million. But in fact, in the next two parts of the series, Vin Diesel is not even the main character. Especially in the part 3 Tokyo Drift revolving around the character Lucas Black, Vin Diesel only appeared briefly for a minute as a guest actor. But if not Vin Diesel refused to perform that short performance, Universal studio was determined not to let Tokyo Drift hit theaters, and perhaps the audience did not have to Fast & Furious part 7, part 8 to see.
Therefore, it is no coincidence that Vin Diesel is considered the "pillar" of nearly 10 parts of the Fast & Furious movies. Thanks to this series, the actor became one of Hollywood's most expensive action superstars – a completely unexpected turn from the beginning of his career.
Vin Diesel – Emotional "Titan"
Vin Diesel has a massive, muscular body with a face that is somewhat… gangster. In addition, his deep voice and action actor image have been imprinted in the audience's mind, making many people appreciate the actor's real personality. Accordingly, based on appearance, they think that Vin Diesel is a rather… gruff, scary person.
Prejudice turns the actor into a "villain". If looks were everything in cinema, Vin Diesel would probably forever be framed as "bad guys" or those who only know how to punch and kick.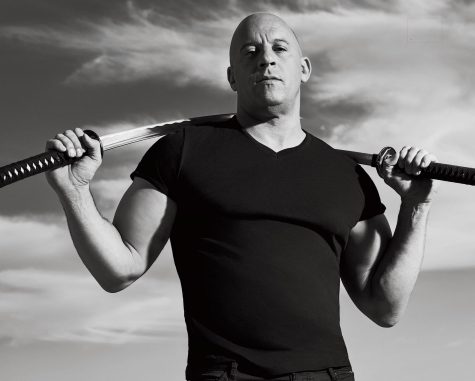 However, in real life, the actor lives emotionally and has a clean private life. He and longtime girlfriend Paloma Jiménez have three children together. In front of the press, he always keeps quiet about his small family to ensure the privacy of those he loves. All the audience knows is that Vin Diesel's family has remained stable and happy for the past 10 years. Besides, the affection that the actor has for his deceased co-star Paul Walker also touched many people.
As someone who is always attached to the members of the Fast & Furious film crew, Vin Diesel said that he almost collapsed when he heard that Paul Walker died in an accident at the end of 2013. The brother Diesel always loved was gone. gone, leaving behind family, close friends and an unfinished project. There were times when Vin Diesel wanted to withdraw from Fast & Furious 7 because it reminded him too much of Walker. The actor's daughter is also named Pauline, he wants to remember the friend as a family member.