Crazy to have the services of Lionel Messi, Saudi Arabia has offered to pay the Argentine superstar 1 billion euros for 2 seasons to expect him to join Cristiano Ronaldo to compete in this country's national championship.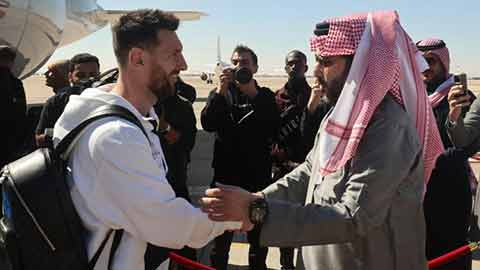 "A source close to Saudi Arabia has revealed that this will be a super special contract. Lionel Messi should continue his football career in this oil country next season. The 2022 World Champion has but there are still a few details to be finalized," AFP news agency said.
Accordingly, Al-Hilal is Messi's upcoming destination. This team has offered a two-year contract with an optional third season, a salary of up to 500 million euros per season. With the huge amount of money mentioned above, the negotiations do not have to be long and the duration of the contract is not a big deal.
AFP also emphasizes that everything is in accordance with the wishes of the Messi team. So, does the 35-year-old star himself really want to play in the Saudi Arabian league? "King Leo" has not given up his desire to participate in the Copa America 2024, even the 2026 World Cup. Therefore, his top priority is to continue to play in a competitive tournament to maintain his form as well. as physical state.
However, since rumors related to him going to Saudi Arabia or MLS to play football, Messi has never once denied or done the same. The Argentine superstar has always kept a silent attitude. And Jorge Messi, his father and agent, also recently spoke about this information.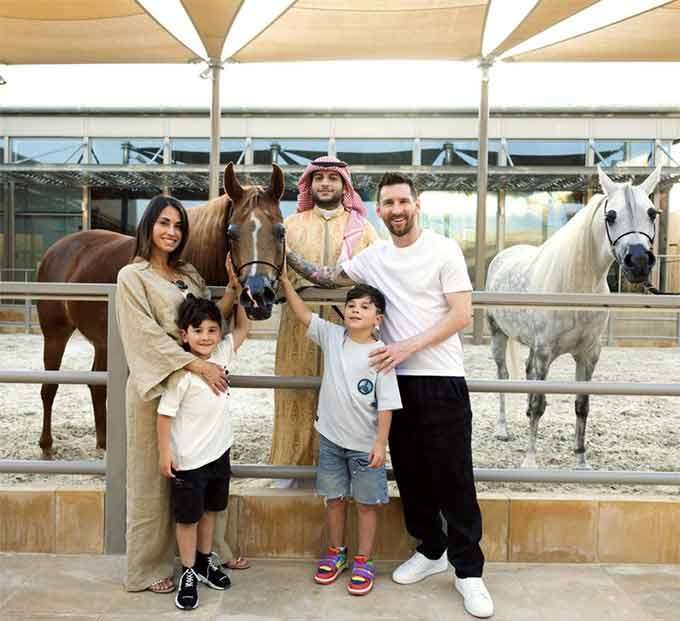 Messi's family is very comfortable during their visit to Saudi Arabia
He stressed that his son will make the final decision at the end of this season with PSG. Messi and the crew are not in a hurry. But the leaders of Saudi Arabia want to spend a lot to quickly expand their national championship to the whole world. 
After Ronaldo landed at Al-Nassr in January 2023, they dreamed of having Leo Messi – the most suitable football angel to promote everything about them. There is an interesting detail related to Messi's possible trip to Saudi Arabia that is his wife, Antonela Roccuzzo.
After a trip to Saudi Arabia in early May, this beautiful mother of three continuously posted photos on her personal page to praise the magical beauty of nature and people here. "If Antonela Roccuzzo loves and integrates here, Leo Messi is ready to become the highest paid player on the planet. And, the competition with Cristiano Ronaldo has once again become hot," commented Marca newspaper.